• Resumption of flights to cities in China, starting with Haikou, Nanning, Ningbo, Shenyang and Xi'an
• More flights to China, Athens, Perth, Langkawi, Manado, Sapporo and Tokyo
• New flight schedules released for Scoot's Pikachu Jet
Coimbatore – Scoot, the low-cost subsidiary of Singapore Airlines (SIA), will steadily resume flights to and from China to accommodate strong travel demands in line with the further relaxation of border restrictions. Scoot will also be ramping up flight frequencies across its network, particularly to destinations that are popular for summer travels in Australia, Greece, Indonesia, Japan and Malaysia.
Since travel restrictions were lifted globally in 2022, Scoot has resumed most of its pre-Covid routes, increased flight frequencies to ensure its capacity matches demand and expanded its network with the launch of new destinations such as Jeju, Lombok, Makassar, Miri and Yogyakarta.
China
From now until the end of Northern Winter 2022 (25 March 2023), Scoot will progressively increase its total flights to China from 14-times weekly to 26-times weekly by stepping up flight frequencies to seven of its existing points, comprising Fuzhou, Guangzhou, Hangzhou, Nanjing, Qingdao, Tianjin and Zhengzhou.
The pace of resumption continues into the Northern Summer period, which spans 26 March to 28 October 2023. Scoot will resume flights to Haikou, Ningbo and Xi'an in April 2023, bringing the total number of weekly flights to China to 42-times weekly by the end of April 2023.
With services to Nanning and Shenyang resuming in May 2023, customers can look forward to 57-times weekly flights to China by the end of June 2023.
Other Network Updates
Scoot will increase flight frequencies to travellers' favourite warm-weather destinations, just in time for customers to plan their summer travels. Flight frequencies to Athens will increase from two-times to four-times weekly, flight frequencies to Perth will increase from 10-times to 12-times weekly, flight frequencies to Sapporo through Taipei will increase from three-times to four-times weekly and flight frequencies to Tokyo through Taipei will increase from 10-times to 12-times weekly. Closer to Singapore, flight frequencies to Langkawi will increase from four-times to seven-times weekly and flight frequencies to Manado will increase from three-times to four-times weekly.
Some adjustments will be made to optimise resources and accommodate other operational considerations. In particular, Scoot services to the Gold Coast will be suspended after 17 July 2023 (last flight out of the Gold Coast). Customers with existing bookings will be notified of their options.
New Schedules for Pokémon Air Adventures Flights
Pokémon Air Adventures, a partnership with The Pokémon Company, continues to be well sought-after by Pokémon fans and others looking for unique experiences. In February 2023, Scoot launched these inaugural themed flights on the Pikachu Jet to Bangkok. In March 2023, the Pikachu Jet will make its way to Taiwan. Customers can choose from eight scheduled flights in March 2023 and six scheduled flights in April 2023. For more information on the Pikachu Jet schedule, please refer to Scoot's website.
Scoot Chief Executive Officer, Mr. Leslie Thng, said, "Scoot has been anticipating the return of travel to and from China and we will scale up operations to meet the demand from this sizeable market. We will also ramp up frequencies to other popular summer destinations as customers continue to seek travel to connect with loved ones, explore new cultures and create new experiences. This year, we aspire to continue redefining value-travel by providing our customers with safe and seamless travel journeys, quality service, differentiated products and experiences at affordable fares."
For more information on the schedule of flights mentioned in this announcement, please refer to Annex A.
Notes:
• Due to prevailing travel restrictions, Scoot currently offers 59 destinations for booking as of February 2023. Our full network encompasses 71 destinations across 15 countries and territories in Asia-Pacific, the Middle East and Europe.
• Customers must ensure they fulfil all travel and entry requirements before booking a Scoot flight.
• All flights are subject to government and regulatory approvals or changes.
• In the event an alternative aircraft is deployed in place of the Pikachu Jet due to operational or maintenance requirements, the original inflight offering and experience will not be available.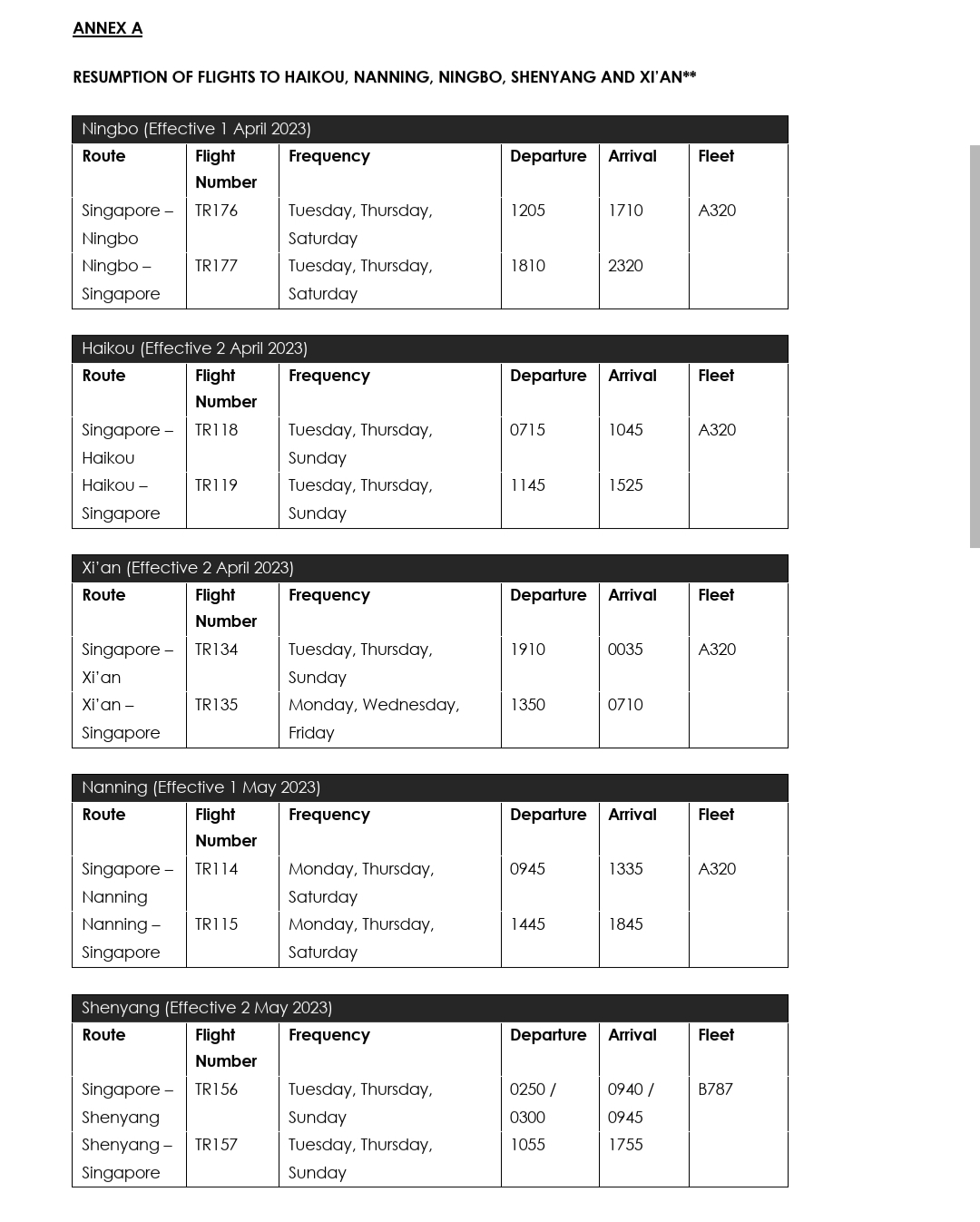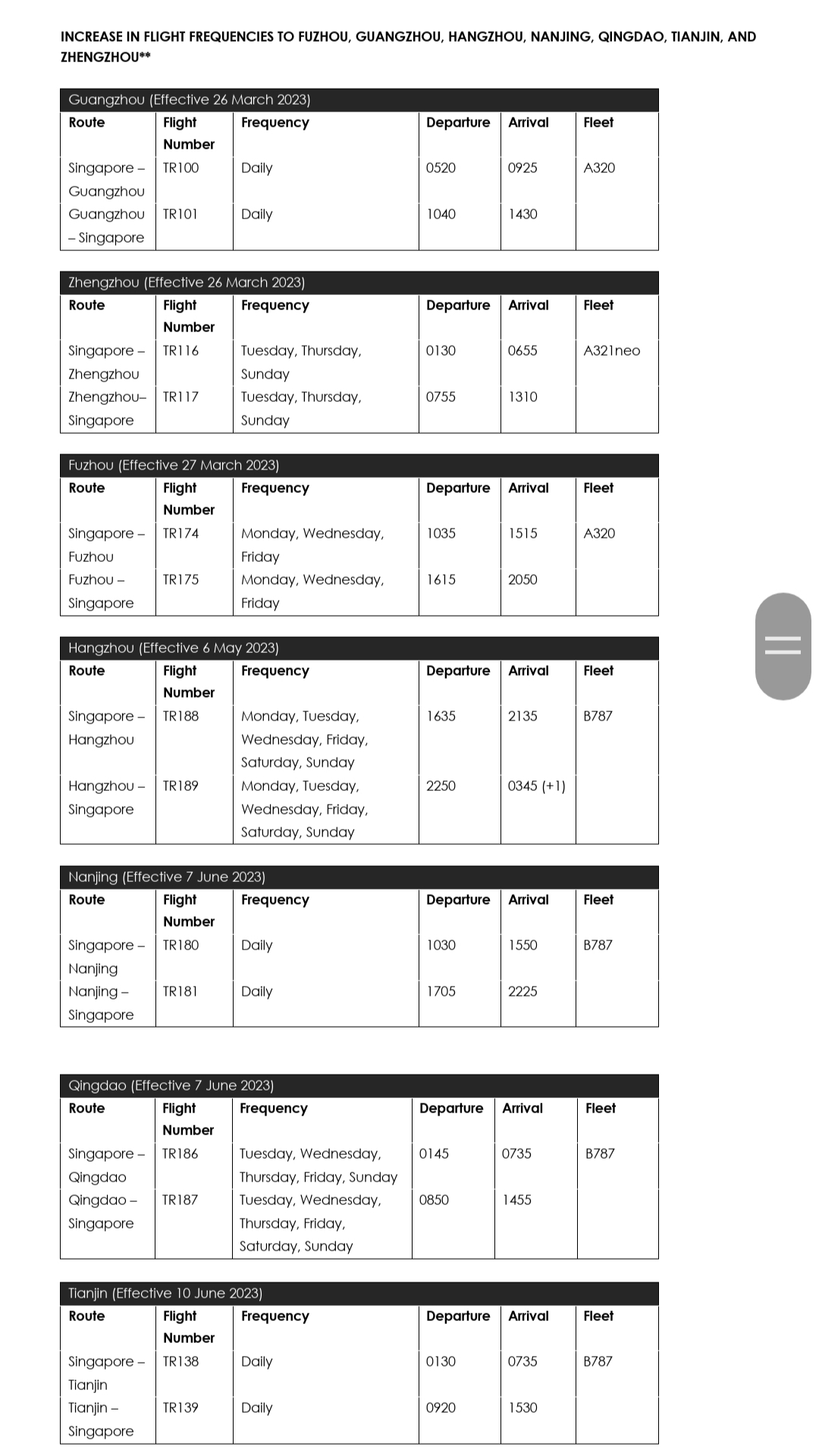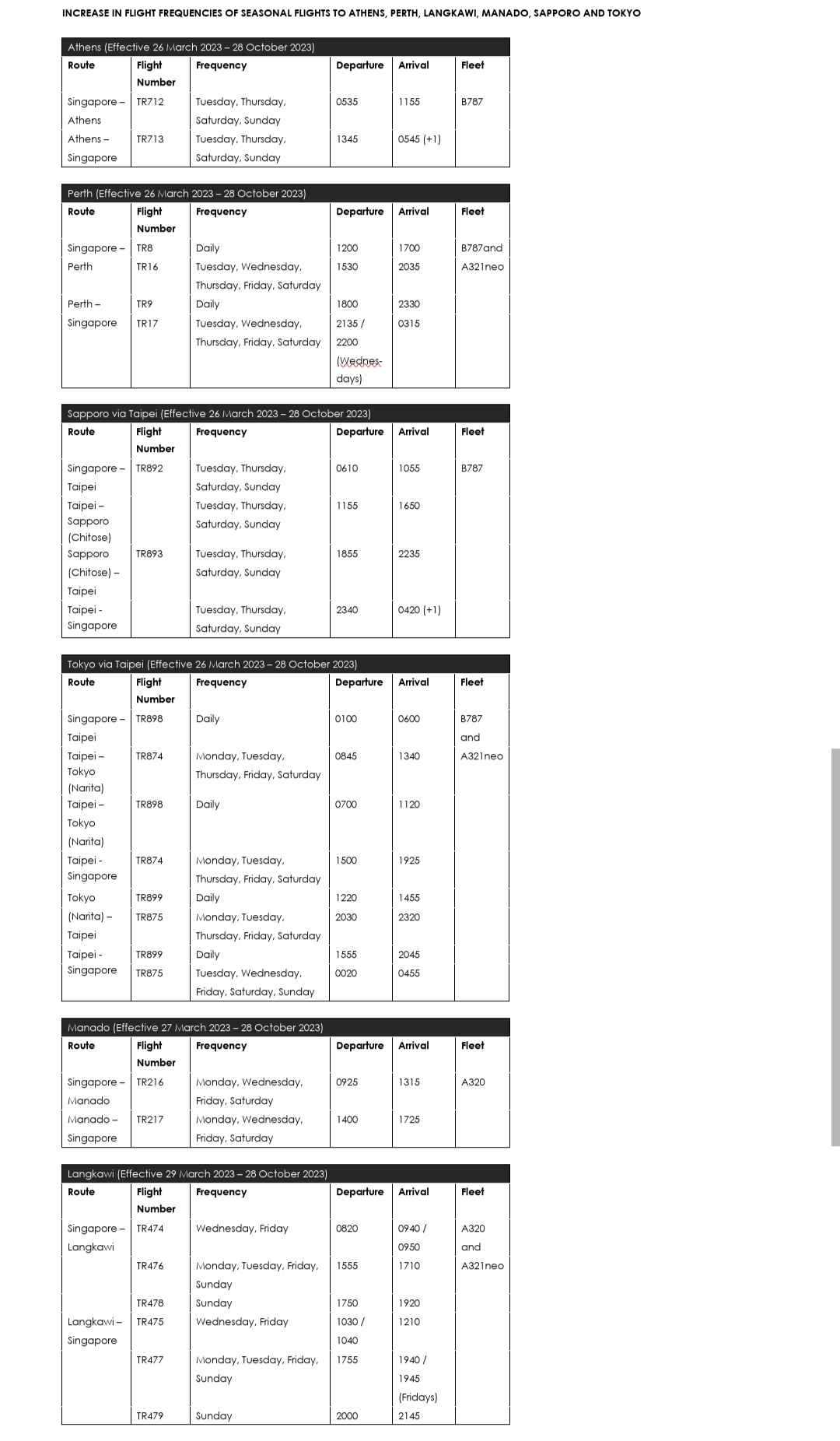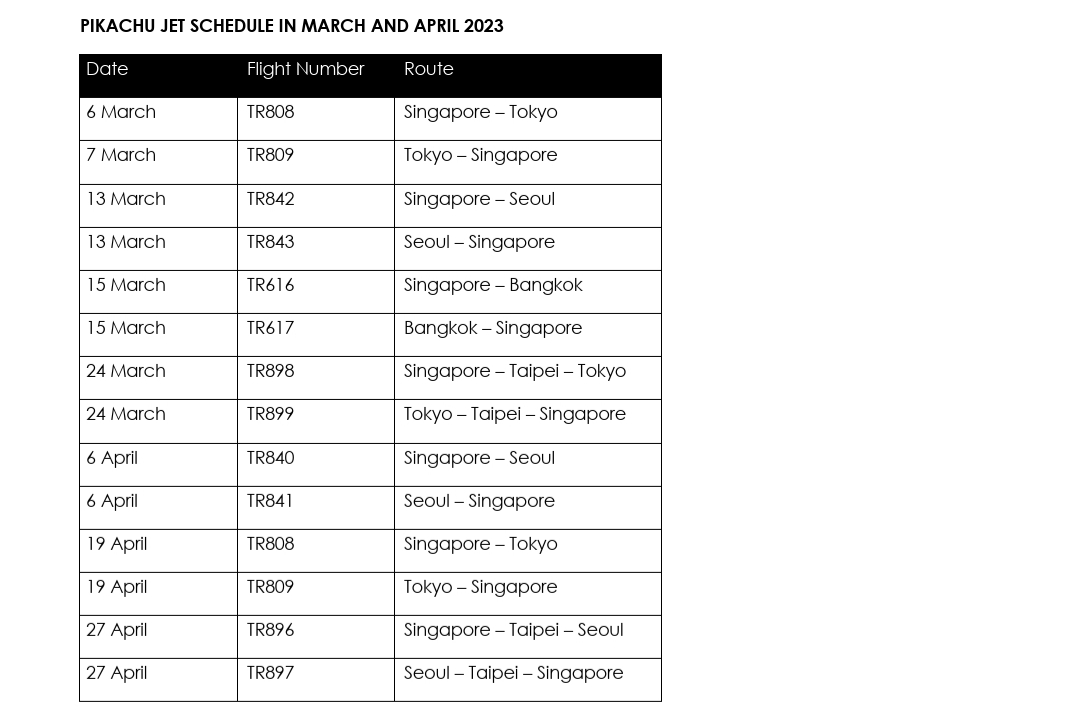 Subscribe To Our Newsletter