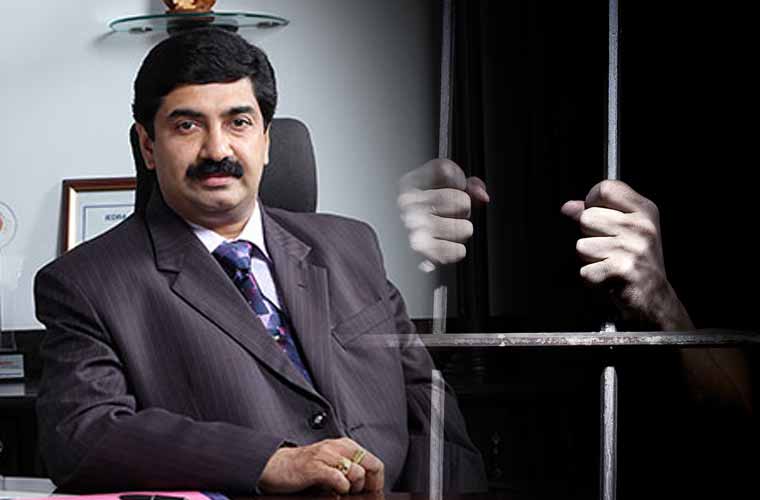 The police today arrested P Krishnadas, Chairman of the Nehru Group of Institutions on charges of assaulting a muslim law student at the institution's Law college in Lakkidi,Thrissur.
Meanwhile, in an unexpected development, the Kerala High Court , admitting his bail petition for hearing later in the day, came down heavily on the police for arresting Krishnadas.
The court warned that action would be taken if the police move was found to be erroneous. The court also added that it knows how to deal with police officials who tried to fool the court".
The court, however, deferred considering Krishnadas' bail plea in the case to next Sunday.
Trouble began when police took into custody Krishnadas on Monday along with his legal adviser Suchitra based on a complaint by Shahir Shaoukat Ali (22), a student of Nehru College of Institutions in Lakkidi on the charge of assaulting him for complaining about the college's alleged unlawful cash collections.
According to the complaint filed by Sahir, Krishnadas had beaten him up for almost eight hours and threatened to trap him in a fake ragging case if he revealed the torture to anyone. His father who questioned about the assault was also threatened by the Chairman. This incident had taken place three days before the alleged suicide of Jishnu Pranoy, an engineering student of the same institution.
Shahir claimed that his family remained 'silent' on the incident due to fear. He was now emboldened to speak out the truth after obtaining a TC from the college, Shahir said.
This is not the first time that Krishnadas, Chairman of Nehru Group of Institutions has got himself into such a controversy.
On January 6 this year, an 18-year old Jishnu Pranoy, a first year student at the Nehru College of Engineering at Pambady in Thrissur was found hanging in the bathroom of his hostel after the college authorities allegedly harassed him.
According to police report, the role of Jishnu in some agitations in the college and his protest against some of the decisions of the management were the reasons for management's ire against him. The management treated Jishnu's case with vengeance, the report said.
The college authorities, however, denied the allegations but claimed that Jishnu was caught copying during the Physics examinations held on January 6. However, preliminary investigations and statements of the fellow students ruled out allegations of copying.
Police collected statements from 230 persons including students and teachers. These statements , however, did not give any evidence of copying. It was in these circumstances, police added section 306 of IPC for abetment of suicide in the FIR and registered a case against the college authorities including the Chairman.
This incident triggered a series of protests across the State against managements of self-financing colleges.
The Kerala High Court, however, has granted anticipatory bail to Krishnadas in the Jishnu Pranoy case.