The 15th exclusive-sale-cum exhibition, 'Srishti', by the Craft Council of Tamil Nadu began here today.
The exhibition at Suguna Kalayana Mandapam will showcase a collection of sarees like Maheshwari, Chanderi, Kanchiveeram, silk cotton, kota, Tussar, Uppada, Georgette, Crepes, Benares, Chikankari work, Bengal cotton, Kantha work, block prints, Kutch work, Bagru and Andhra and Patola. Suits, tunics, men's and childrens' wear, precious and semi-precious jewellery, gift items, home décor items, home linen and other personal and lifestyle accessories are also showcased.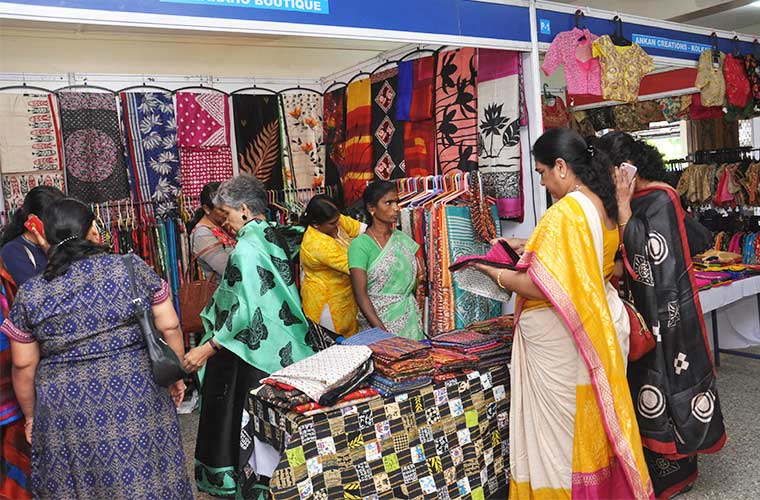 According to a statement, some of the designers who will be exhibiting for the first time in Coimbatore are Deepa Thakur, Gujarat Hasthakala, the design Forge, H 2 H, Studio 9696, Palash weaves, and Tamara.
The proceeds from the three-day exhibition will be used by council to organise a 'craft bazaar' here, the annual event where craftsmen from across the country exhibit and sell their wares.
Craft council is an NGO that has been working for the uplift of craftsmen in the State for the last 30 years.
Subscribe To Our Newsletter