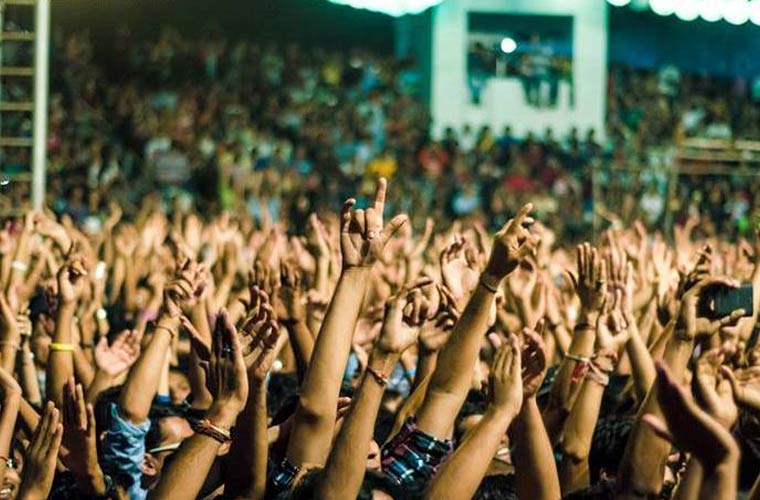 Chennai: Most adolescents are often exasperated about adults constantly asking you what you want to do in your future. Family, peers, relationships, society, personal choices surround the young adults, confusing and pressurising them into a decision that they are not satisfied with.
When a young person's dream is not acceptable to the group of elders around, it is seen as a sign of weakness. This situation can lead to stress, various mental illnesses, psychological issues, addiction and low brain growth. In this age of growing technology and fast-paced networking, the value of communication, interpersonal relationships, mental health and motivations have reduced significantly, says experts.
Dr. Anbu Arumugam, life-member of Indian Institute for Public Administration and American Society for Public Administration, US, and Dr. Shuba Mukund, senior consultant psychotherapist and child behaviour therapist, discussed these issues with a group of adolescents on Tuesday.
The youth with varied interests were given inputs on self-confidence and how to gain strength to face career and personal life challenges. Some eyed a professional sports career while a few looked forward to expanding their business startups. The doctors then began an interactive session by encouraging the group to overcome challenges in life, tackle compromises and interpersonal relationships in personal and professional lives without submitting to social compulsions or other pressures.
There were some who were worried that they had no dream at all. Quelling their anxiety, the doctors reassured them that motivations might remain the same but interests and "choices that we take in life, vary according to age". The audience had a surprise when Mukund related this to a personal story of her friend who abandoned a stellar medical career to start his life-long dream of organic farming.
When a young person said she felt `clueless', Dr Arumugam advised them to compartmentalise the mind towards short term goals. "Having short term goals helps us channelise energy to be good at what we do," she said.
When pressure mounts, "it is important to keep our cool and politely, yet evasively answer while thinking of what we really want to do". Mukund said: "We must not bow down before expectations of society. Nevertheless, parents and friends are also stakeholders in the decisions in our life… Convincing parents with proper facts and research about our line of interest is extremely worthwhile."
The notion about professionalism confused those present, especially when Arumugam said ambition should be such that has focus, determination and social responsibility', adding decisions must not be based on ego and personal impulses. It must be based upon the pros and cons of the industry it is based upon. They talked about the need for a well-based support system that would enable the young adults in determining their individual choices.
About support systems, Arumugam said relationships and social media were `disturbing preoccupation in name of necessity'. Mukund quipped in to add that to be mature, adolescents must prioritise happiness and well-being over infatuations like an exuberant social life and trivial relationships.
She boosted the confidence of the group saying,"Put a price upon yourself, not materialistic but of greater value than that." Self-respect and boundaries of sharing are very important. When such boundaries are breached, relationships are not based on foundations of respect. Thus, it becomes an obsession and not love that gives consistent happiness and cautioned them against addictions like gossiping, personalising glamourous outlooks and getting glued to the Internet. These can cause reduction in the size of the brain, leaving the individual prone to illnesses like Alzheimer's, dementia or even nervous disorders.
The professionals advised moderation in everything, as addiction and such disorders would only cause a major setback in professional life.
Subscribe To Our Newsletter