Many leadership roles within schools in Bengaluru are held by women. In my pursuit of understanding their motivations, I contacted several CBSE and ICSE school principals, uncovering compelling insights from these seasoned educators. In this first part of the series, we will delve into the qualities and impacts of women in leadership roles, particularly how they inspire and foster the growth of other women in leadership positions.
Mrs. Amutha M. Edward, Principal of Smrti Academy in Bengaluru, believes that women in leadership roles contribute significantly to an educational environment characterized by diversity, empathy, and effective communication. These qualities are essential for nurturing compassionate and mindful individuals, meeting the demands of the current generation.
Mrs. Asha N Iyengar, Principal of Devin Learning Academy, contends that women in education, when taking on leadership roles, can boldly embrace challenges and introduce innovative and creative ideas.
On the other hand, Mrs. Varsha Jaideep, Principal of Dayananda Sagar International School, extends her opinion beyond Bengaluru schools, noting a widespread prevalence of women in leadership positions across India and other countries. She highlights the gender ratio among teachers, which often favors females. In today's generation, women commonly manage the dual responsibilities of raising children and maintaining their well-being, all while navigating demanding work environments. A female leader can provide a balanced approach, executed with enthusiasm and a readiness to take charge when necessary. This not only bolsters reputation but also embodies compassion and understanding, which are vital in high-profile school settings.
Mrs. Varsha further emphasizes that women leaders excel in managing emotional and social dynamics within schools, and they tend to experience fewer distractions, allowing them to maintain consistent focus on their work and personal satisfaction. A coordinated effort among management, teachers, and principals, characterized by teamwork, is pivotal in educational leadership.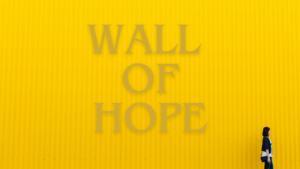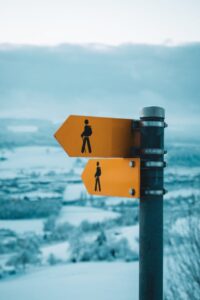 Mrs. Amutha M. Edward draws inspiration from exceptional women leaders who have blazed trails in education, such as Dr. Sharada Chandrasekaran, Director at Whitefield Global School, and Dr. Manila Carvalho, Principal of DPS East Bangalore. These modern leaders continue to inspire her growth in her own leadership role.
Similarly, Mrs. Varsha underscores the significance of great mentors who offer opportunities for growth, citing Dr. Mrs. B Gayethri Devi as a pivotal influence on her career. She expresses gratitude for encountering personalities like Dr. Mrs. B Gayethri Devi and Ms. Jean George Samuel, who continue to inspire her.
Mrs. Asha draws inspiration from Goddess Saraswathi, a deity associated with bringing order to chaos. Symbolically, Maa Saraswati represents a calming and grounding presence, serving as a paradigm for female educational leadership. Mrs. Asha believes that female leaders can establish secure and nurturing environments for girls in educational settings, contributing to narrowing the gender gap in education.
Mrs. Varsha suggests that women leaders often exhibit less dominance than men, highlighting that gender is not the sole determinant of effective leadership.
These insights collectively suggest that women in leadership positions tend to be more approachable and empathetic, essential qualities when interacting with parents and students. Their approachability fosters a positive and inclusive educational environment. Furthermore, these women leaders exemplify the vital role women play in educational institutions, promoting diverse viewpoints, compassion, and effective communication to meet the demands of compassionate and conscious individuals in today's era.
These leaders, such as Dr. Gayatri Devi, Ms. Jean George Samuel, Dr. Chandrasekaran, and Dr. Carvalho, demonstrate incredible resilience in balancing their professional and domestic responsibilities. This contributes to establishing comprehensive educational environments that promote sustainability.
Their influence extends beyond creating inclusive and supportive environments; it serves as a powerful source of encouragement for both male and female students. These remarkable women empower more women to become educational leaders, shaping a brighter future for the next generation, fostering holistic child development in an ethical and moral manner.
Santosh Avvannavar, CEO QtSTEAM and Mentor QtPi Robotics.
Subscribe To Our Newsletter