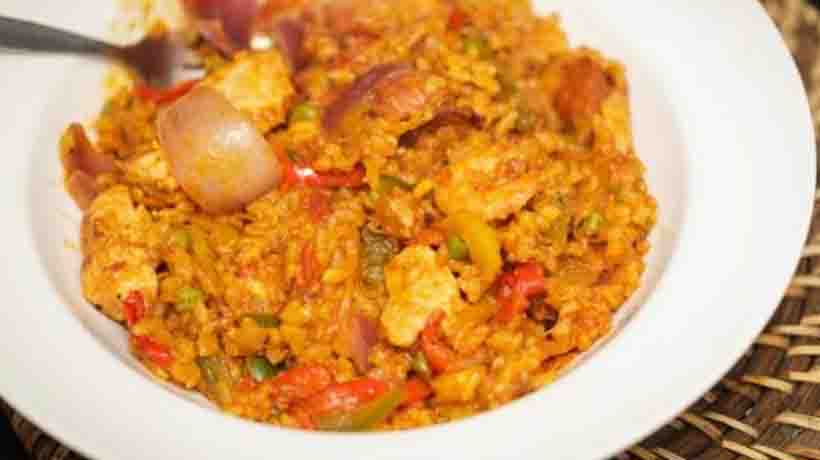 How to Make Chicken Fried Rice
1.Boil the rice with 1 tsp salt and 1 Tbsp oil, till 'bite-like'.
2.Drain and rinse under cold water.
3.Leave in the colander and work 1 Tbsp oil into it.
4.Heat the rest of the oil and saute the garlic and onions, till onions are a light brown.
5.Add the chicken and stir-fry till well mixed.
6.Add the soya sauce, vinegar and chilli sauce, mix well and add the rice.
7.Stir till rice and chicken are well mixed and serve.
Key Ingredients:
Rice, Salt, Oil, Garlic paste, Spring Onions, Chicken (cooked), Celery , Soya sauce, Vinegar, Chilli sauce
Ingredients Of Chicken Fried Rice
1 Cup Rice
1 Tbsp Salt
Oil
2 tsp Garlic paste
1 Cup Spring Onions, finely chopped
3/4 Cup Chicken (cooked), finely chopped
2 Tbsp Celery , finely chopped
2 tsp Soya sauce
1 Tbsp Vinegar
1 tsp Chilli sauce