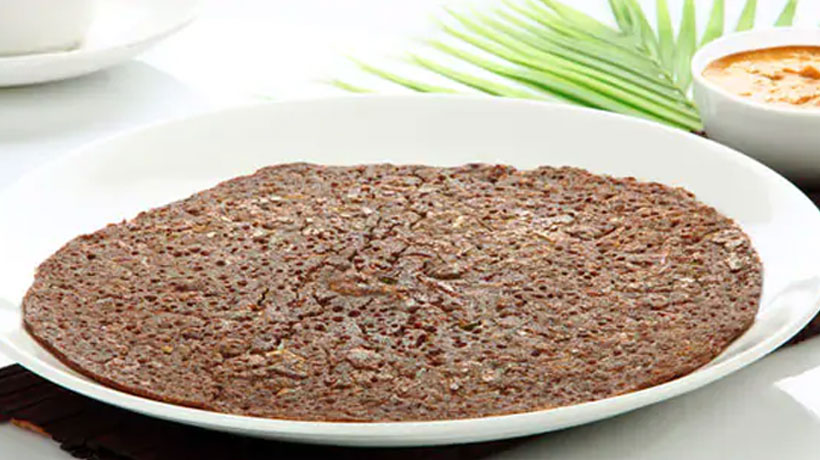 How to Make Ragi Dosa
1.Mix the ragi flour, rice flour, curd, salt, coriander leaves, green chillies and onions. Add sufficient water tro form a batter of pouring consistency, set aside for 2 hours.
2.Heat the oil and add all the ingredients for tempering. When the mustard seeds crackle, add to the batter.
3.Heat the non stick pan and grease it lightly with oil. When hot, pour a ladelful of the batter, spread using a circular motion to make a thin dosa and cook on one side.
4.Pour a little oil along the edges while cooking. When crispy fold over and serve hot
Key Ingredients:
Ragi (nachni) flour, Rice flour, Sour curds, Green chillies, Coriander, Onions, Salt, For tempering:, Mustard seeds, Cumin seeds, Curry leaves, Oil
Ingredients Of Ragi Dosa
2 Cups Ragi (nachni) flour
1/2 Cup Rice flour
1/2 Cup Sour curds
3-4 Green chillies, finely chopped
1 Cup Coriander, chopped
1/2 Cup Onions, finely chopped
To taste Salt
For tempering:
1 tsp Mustard seeds
1 tsp Cumin seeds
5-6 Curry leaves
1 tsp Oil
Subscribe To Our Newsletter