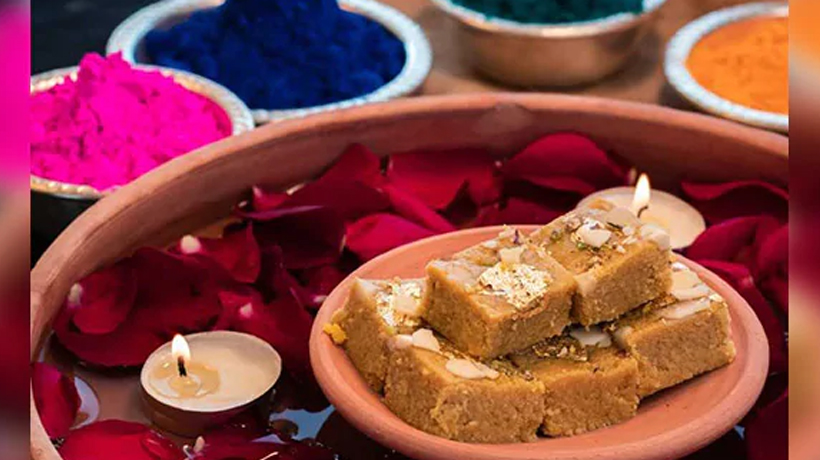 Ingredients Of Thandai Barfi
1.5 Litre milk
150 sugar
50 pistachio
0.2 saffron
50 thandai syrup
How to Make Thandai Barfi
1.Take full fat milk in thick bottom pan, add sugar, and start boiling it.
2.Stir well on slow flame so that in doesn't burn from bottom.
3.Stir till it becomes thick like milk solid called mawa.
4.Add thandai syrup, chopped pistachio and saffron.
5.Flattened the hot barfi on greased aluminium tray.
6.Garnish barfi with saffron.
7.Cut into 1 inch squares and serve cold.
Key Ingredients: milk, sugar, pistachio, saffron, thandai syrup
Subscribe To Our Newsletter