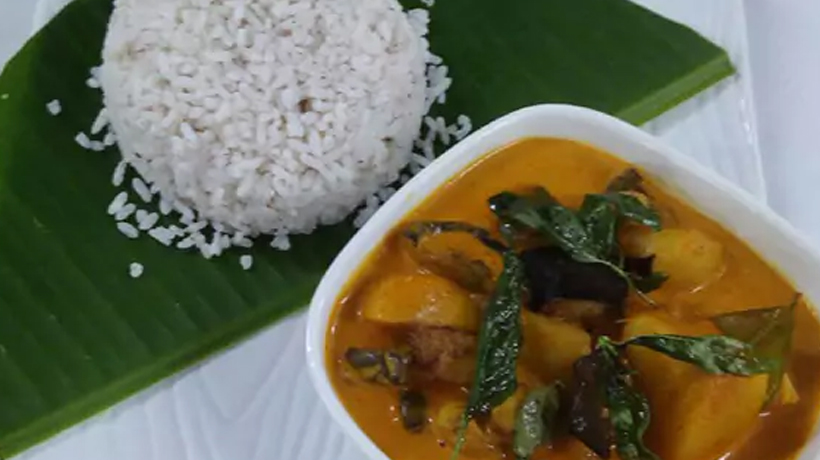 How to Make Young Jackfruit and Water Chestnut Thai Red Curry
1.Peel and cut the jackfruit into cubes, boil and set aside.
2.Using a wok, sauté lemon grass and galangal with oil.
3.Add red thai curry paste followed by boiled jack fruit and sliced water chestnut.
4.Simmer on low heat, add coconut milk and grated jaggery.5.Add salt to taste and finish with fresh basil.
Key Ingredients:
Local Jackfruit, Water chestnut (canned), Thai red curry paste, Coconut milk, Kafir lime leaf, Lemon grass, Fresh basil leaves, Galangal, Salt, Palm jaggery, Refined oil, Goan red rice
Ingredients Of Young Jackfruit And Water Chestnut Thai Red Curry
100 Local Jackfruit
40 Water chestnut (canned)
10 Thai red curry paste
50 Coconut milk
2 Kafir lime leaf
5 Lemon grass
2 Fresh basil leaves
5 Galangal
To taste Salt
5 Palm jaggery
5 Ml Refined oil
40 Gram Goan red rice
Subscribe To Our Newsletter