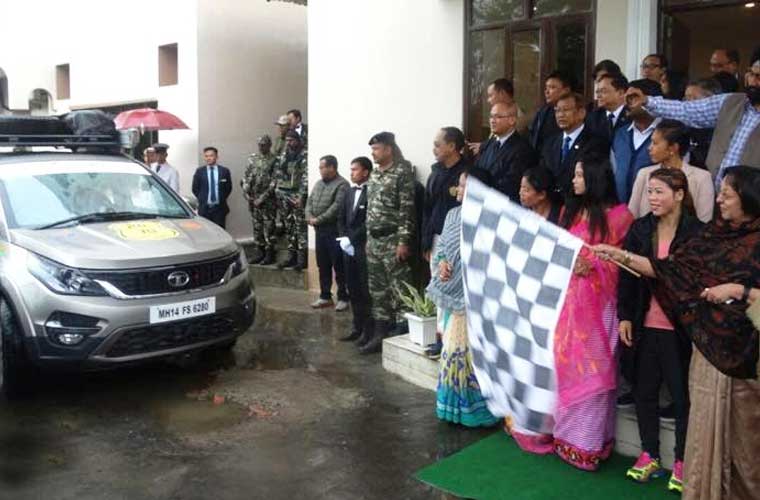 The four-member women team, on a trip to London by car from here to promote literacy, has crossed the first international border and entered into Myanmar today.
The Rotary India Literacy Mission XPD2470 action team, has left the city on March 26 to reach London on June 5, covering 24,000 km, 24 countries in 70 days, in this 70th year of Indian Independence.
Manipur Governor Dr. Nejma Heptullah, Olympian Mary Kom and some Rotarians in Imphal, joined the final Indian Lap flag off of the team this morning, Chief Coordinator of Rotary India literacy Mission, Kuriachan said in a release.
Those present have unanimously supported Rotary India Literacy Mission cause of creating awareness of the importance of 100 per cent Literacy in India and following that to the world.
After night halt at Kale in Myanmar, they will drive through Thailand, China, Russia, Eastern Europe, France and reach London at Dover Port side.
The team – Meenakshi Aravind, her daughter Vedika of Coimbatore, Priya Rajpal of Mumbai and Mookambka Rathinam of Pollachi – would be escorted by cars to the finishing point at 4 p.m. in front of the Indian High Commission.
Subscribe To Our Newsletter