Ooty: One was a recent entrant to the Nilgiris and the other was a native and when the duo shared a stage at the 159 Year old Nilgiri Library in Ooty on Saturday night those in attendance got an hour long fill of something sumptuous to ponder over on the poetry front.
The occasion was the launch of renowned poet Tanya Mendonsa's illustrated poem 'The Fisher of Perch" and the conversation between her and another acclaimed poet Indu Mallah which accompanied.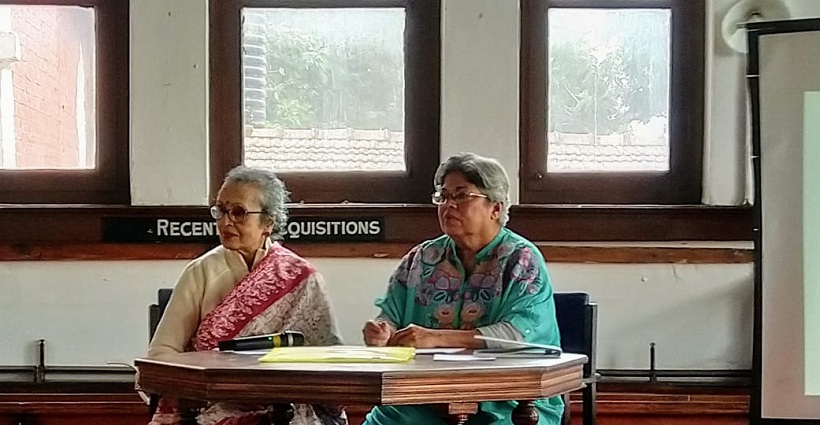 While Ms.Mendonsa moved into the Blue Mountains about four years ago after being educated in Kolkata and spending about two decades in Paris studying French literature,painting and running a language school Ms.Indu who hailed from the Badaga community of the Nilgiris has made a name for herself as a poet,author and social activist,while being based in Ooty.
Responding to questions Ms.Mendonsa pointed out that the long poem published in a book form took around three years to complete and it was in many ways a tribute to the Nilgiris..The poem was inspired by its landscape. She stressed the need to live in harmony with nature.
Adverting to a marked reference to a river in the poem,she lamented "we have abused water and are now paying a price for it".She feared that the next war will be over water.
On the role of poetry,she said that 'it heals'.
Ms.Mallah concluded by saying that such poems conveyed the message 'live simply,love deeply'.
Earlier president of the Library Geetha Srinivasan said that the launch was a unique event in the history of the institution.
Subscribe To Our Newsletter