Delegates from five different African nations today held discussions with entrepreneurs from Coimbatore on various opportunities available in their countries.
The members, who are here to attend a seminar – Africa: The land of unexplored potential – organised by Confederation of Indian Industry, outlined the export-import opportunities available in their countries and also various tax benefits they offer.
The countries stressed on requirements of FDI in sectors such as agriculture, education, hospitals, tourism and hospitality.
Niankaro Yeah Samake, Ambassador of Mali, said it has been just seven years since the embassy was opened in India. "There has been a significant increase in co-operation between the two countries. Indian businessmen can bring any produce from Mali without paying duty and investors can do duty free export from our country. Eighteen per cent of Mali cotton is being purchased by Indians through traders. Helping businessmen in purchasing raw material is our immediate short term goal. Many manufacturers leave Europe and check possibilities in Africa due to high cost of labour and shortage of natural resources in their countries," he added.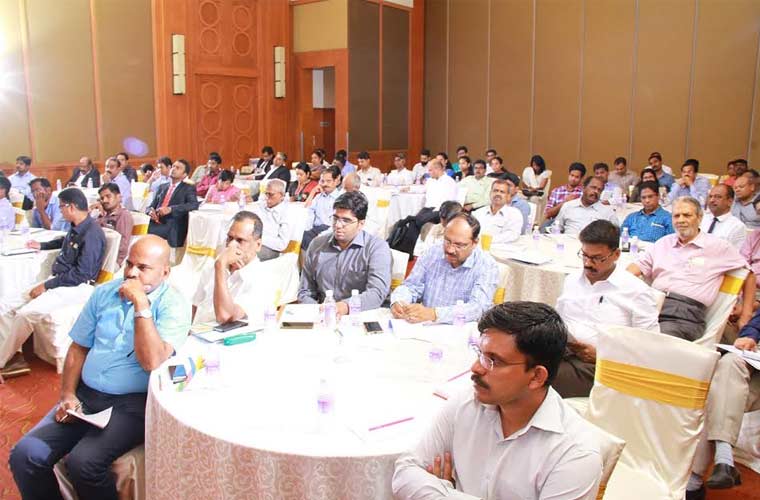 Philippe Le Gall, High Commissioner, Seychelles, said Tamilians were one of the first foreign settlers in the country. "Ten per cent of our population is from India and 40 per cent of them are Tamilians," he said.
Calling upon the cinema professionals to explore Seychelles, he said tourism was the main pillar of their economy. He also invited hospitality industry to set up restaurants there. "Visa to Seychelles is available on arrival," he said.
The Minister Councillor from Uganda High Commission, Margaret Kedisi, said, "There are 20,000 Indians in Uganda and they drive our economy". She said India was their main FDI source and most of the bikes used in their country were imported from India.
Kilos Hailemariam, Minister Councillor II, Embassy of Ethiopia said 600 students from their country were studying in India on scholarship. "We provide electricity for industries at 0.03 Birr per unit," he said.
Director of Botswana Investment and Trade Centre, Mumbai, Gemma Mbegabolawe highlighted the huge market leather industry has in their country. "The cattle population in our country is higher than human population and which is 2.3 million and leather industry has huge opportunity there. We need leather product designers and factories to utilise this leather since most of the times they are thrown away."
S. Narayanan, Chairman of CII – Coimbatore Zone, said that Africa has huge business potential. "The free trade agreements they have with the U.S. and Europe bear testimony to this," he said.
Subscribe To Our Newsletter