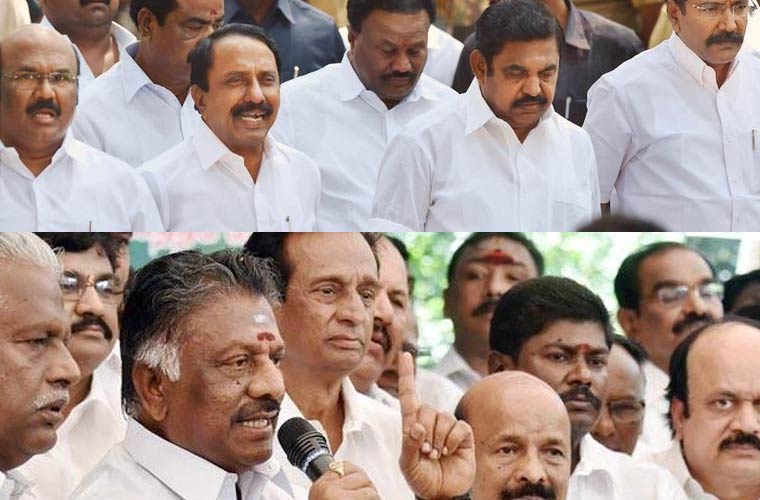 Chennai: Merger talks between the two warring factions of the AIADMK is likely to begin tomorrow.
According to sources, Chief Minister Edappadi K. Palaniswami today chaired a meeting of District Secretaries of AIADMK (Amma).
State Finance and Fisheries Minister D. Jayakumar, while briefing media persons, expressed optimism about the coming together of the two factions. "There are positive signs and the merger will happen soon," he said. Local Administration Minister S.P. Velumani endorsed his statement.
At the party headquarters in Lloyds Road, Chennai, Jayalalithaa's banners were put up prominently. On Wednesday, the party removed banners of Sasikala. The Panneerselvam camp said removal of the banners was the 'first step' in fulfilling their main demand of removing Sasikala and her kin from the AIADMK.
Meanwhile, State Law Minister C.Ve. Shanmugam said the leader of the Amma faction panel, R. Vaithilingam, has contacted the Panneerselvam camp and invited them for talks. "We are ready for talks," he said.
On behind the screen negotiations, he said: "The talks will begin smoothly and it will be open. There are no secret talks."
Subscribe To Our Newsletter