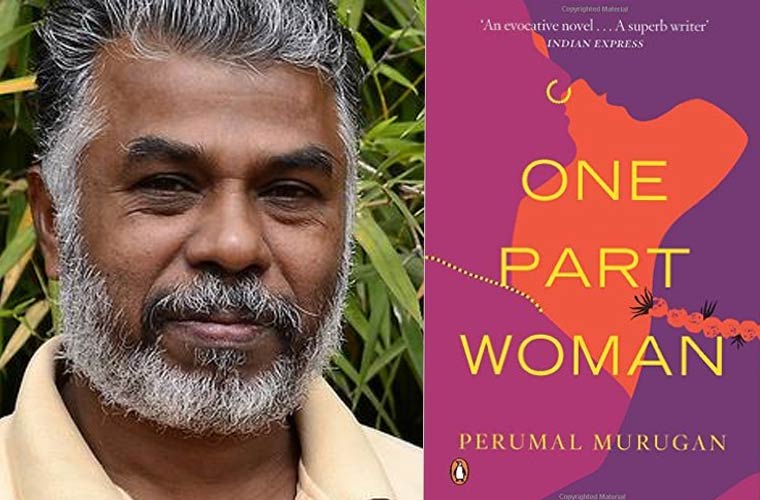 The Kendra Sahitya Akademi has given a `rebirth' to the writer in Perumal Murugan.
"The writer in me is dead," was what a broken Perumal Murugan, who wrote the controversial Tamil novel Madhorubaghan (translated into English as One Part Woman), once uttered after accusations of blasphemy. But now he stands vindicated as the Akademi on Wednesday announced the award for this novel's English translation.
The award is to be handed over to Aniruddhan Vasudeven, who translated the work into English, after which the controversy initially broke out.
Set in Tiruchengode, which is the Perumal's native place, the novel depicts the deep rooted passion of a couple to bear a child. Married for many years, the couple was yet to beget a child, which was a hindrance to more to their relatives.
Murugan, had depicted an ancient practice of bearing children from other men visiting the village during festivals and the book was published in 2010.
There was huge outrage in 2015, when the book was translated into English and was published by Penguin Classics. Caste Hindu and religious outfits thronged the streets and claimed a ban on the writer and his book.
The issue grew out of proportions and Murugan who had published up to six novels then, scripted a `suicide' note to his literary career, stating that he would no more write as `the writer in me is dead'.
A year later, the issue was taken up at Chennai High Court, which upheld freedom of speech and refused to ban the book. The court on July 5, 2016, also said that the writer can continue to write, despite his taking up full-time teaching and refusing to write anymore because of the harassment.
Almost a year later, the announcement by Sahitya Akademi has once again vindicated the writer. A case prize of Rs 50000 will be presented in June to Aniruddhan Vasudeven, a PhD scholar at the University of Texas. Vasudeven is working on transgender issues for his thesis.
Subscribe To Our Newsletter