With the ever-increasing need for innovation and upgradation of technology in the Indian Army, the authorities are now trying to attract talents and technical assistance from local academic and industrial persons.
There is also a plan to launch the Army Design Bureau (ADB), and invite students to provide engineering solutions to the prevailing problems in the technical area.
Inaugurating the Know Your Army Expo, an initiative of the Indian army to reach out to the academia and industries and encourage them to design and produce indigenous machinery, in Coimbatore on Wednesday, Lt. Gen. Subrata Saha, Deputy Chief of Army Staff (P&S) said that once inaugurated on August 31, the ADB will start identifying and acknowledging projects that would help the army.
"Much of the technology we use in the army is imported, and on some occasions, we are not able to optimise them to the full extent because of the foreign nature. Some may not adapt to our geographical conditions, and hence fail. It is here that the use of indigenous technology comes into play," he said.
He further added that the Central Government had also designed the defence policy in such a way that there was a 60 per cent scope for indigenisation in terms of weapons and technical advancements.
"40 to 43 per cent of the requirement of the Indian army costs only below Rs. 150 crores, which is easily reachable by the Small, Medium and Micro enterprises. You can provide material for the army to make it more effective," he added.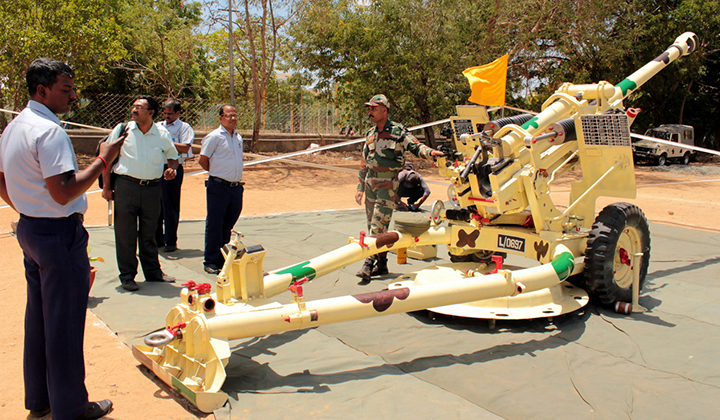 Subrata also added that the involvement of the students in finding solutions was important, adding that the army was ready to support innovative ideas.
A presentation was made by army officials later in the day, to describe the need for advancements in weaponry, wearable and other technical areas. An exhibition of long range artillery, snipers, night vision binoculars, radio, and vehicles used by the army was also open for the public. The expo is being held at the PSG Institute of Management campus, and ends on Thursday.
Subscribe To Our Newsletter