Indian Overseas Bank on Thursday defeated Indian Army 77-59 in the finals of the 53rd All India Basket Ball Tournament for men to win the PSG Trophy.
The match was a close affair till the third quarter, when the score read 54-51.
However, IOB pulled up the socks in the last quarter with quick potting, to emerge winners with a margin of 18 points 77-59.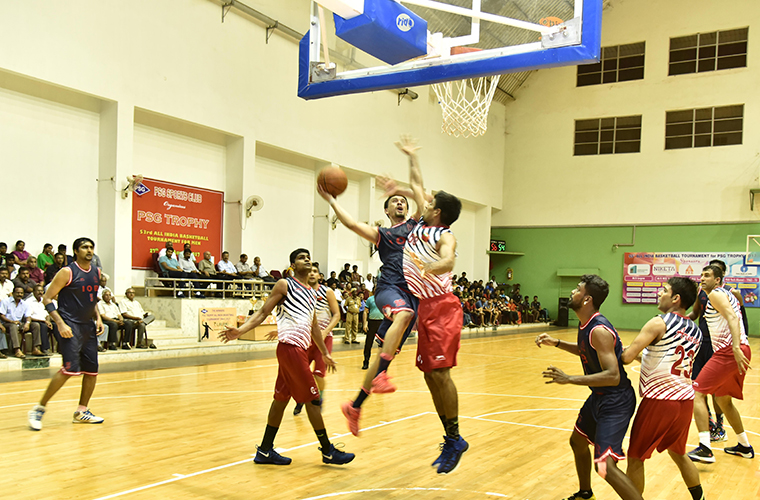 Pratham Singh potted 23 points, Aravind 16 and Prasanna Venkatesh 15 for the champions, while Isaac Thomas 18, Jeetendra Singh 11 and Gopal Ram seven for the runners.
In the match to decide third and fourth place, Punjab Police pushed Vijaya Bank of Bengaluru to emerge third with score reading 95-77 at the whistle Ranbir Singh 23 points and Gurjinder Singh 21 played well for the winners, while Anilkumar potted 25 and Roby Thomas 17 for Vijaya Bank.
Subscribe To Our Newsletter