"It is important to be yourself" said Italian makeup expert Caterina Chiari at #VLCCStyleStatements event which was held here today.
Fashion bloggers of the city participated in the seminar session during which they discussed various aspects of beauty such as wellness, hair care, nail extension, eyelash extension and skin treatment.
During the question and answer session , Caterina Chiari clarified the make-up.and fashion doubts of bloggers.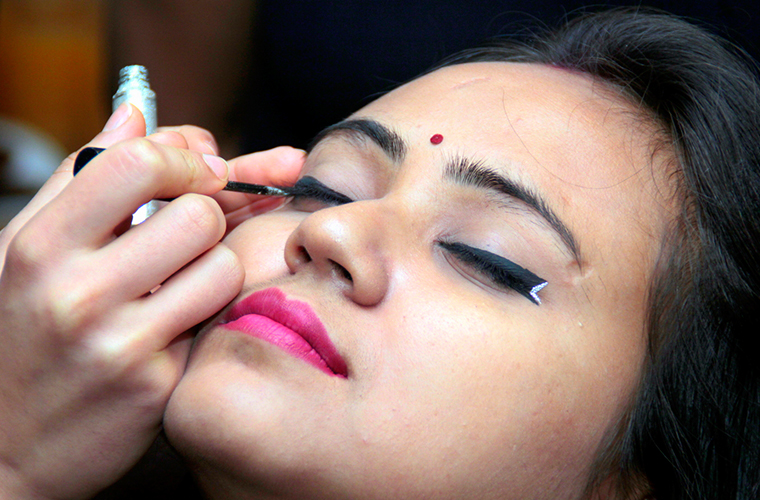 Talking about the event VLCC's Category Manager Sushmita Verma told The Covai Post, " VLCC is not about weight loss, it is about wellness. Wellness can be anything and everything from taking care of one's hair or skin, acne scars or undergoing weight loss or spot reduction. #VLCCStyleStatements, that was held in 17 cities, is a step towards making the public aware of the wellness brand VLCC. VLCC has solutions for all your wellness needs".
" We really don't wear our traditional dress daily in Italy. But in India, every State has a different culture and a traditional dress, which was very surprising. Speaking of the seminar, I am meeting fashion bloggers all across the nation. This event is also to highlight that one need not change themselves, putting their life at risk, to become 'beautiful'. Indian women who are dark-skinned may want to get fairer skin which is totally unnecessary. It is obvious that you cannot look Italian and I cannot look Indian" said Caterina.
Subscribe To Our Newsletter