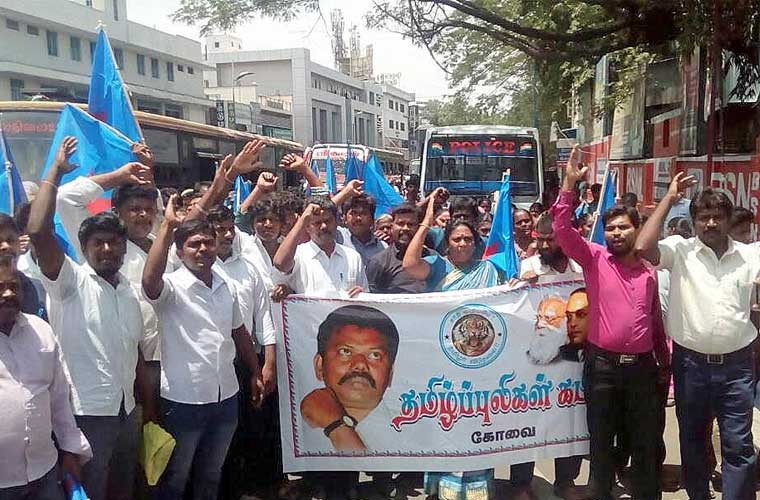 Out to pressurise the State Government to return the Panchami lands, members of the Tamil Puligal Katchi attempted to besiege the Coimbatore District Collectorate here on Monday.
More than 50 protestors were stopped by the City Police well before reaching the gates and arrested.
Leading the protest, TPK leader Nagai Thiruvalluvan alleged that the State Government had not provided the necessary documents on Panchami lands called for by Chennai High Court.
"The lands now taken by caste Hindus rightfully belong to Dalits. But the Government is not helping get the lands back," he said, adding that more than 12 lakh acres handed over to the Dalits had been `forcefully taken away from them by caste Hindus," he said.
Subscribe To Our Newsletter