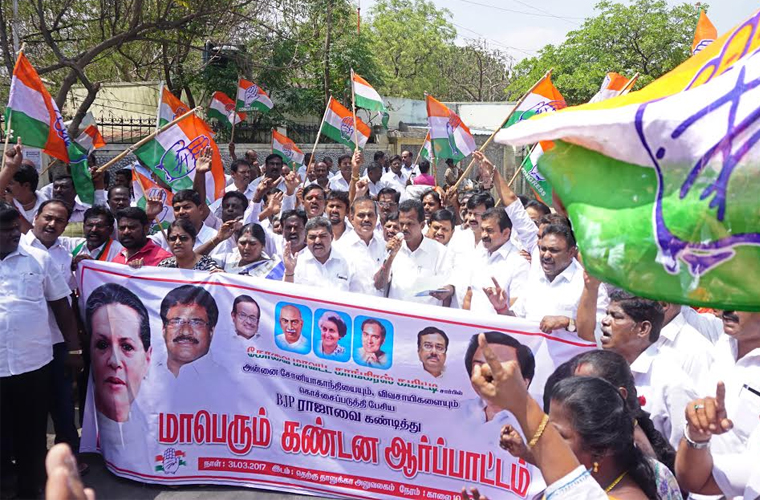 About 100 Congress activists today staged a demonstration here and condemned BJP National Secretary H Raja for his alleged derogatory remarks against party president Sonia Gandhi.
Led by Congress district secretary V C Manoharan, the workers, including women, raised slogans against Raja and sought an apology from him, police said.
Raja reportedly attacked Sonia Gandh at a press meet in Thanjavur and made disparaging remarks about her nationality and also called a journalist `anti-national' for repeatedly seeking clarification on the ongoing agitation by farmers in Delhi.
Congress activists have threatened to intensify their stir if Raja did not apologise.
Subscribe To Our Newsletter