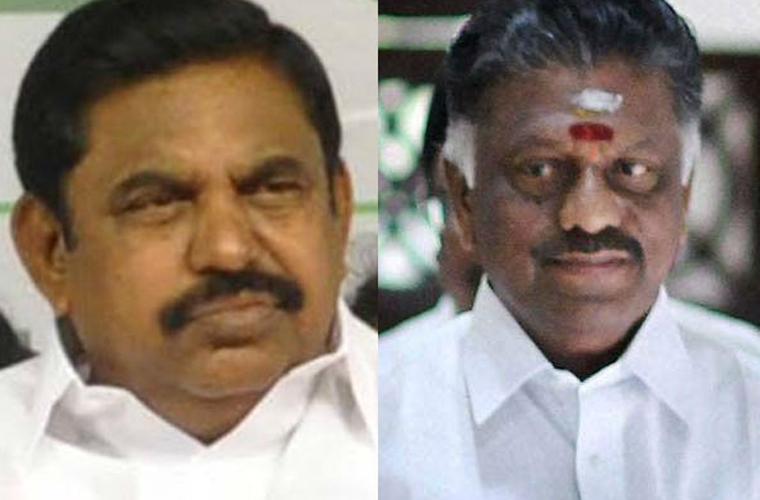 The prospects of merger of the two warring factions of the AIADMK looked bright, with both groups today announcing committees for holding talks.
Chief Minister Edappadi K. Palaniswami chaired a meeting of senior leaders at party headquarters. The group named a seven-member group, led by Rajya Sabha member R. Vaithilingam, to hold talks with the Panneerselvam camp. The other members are State Ministers P. Thangamani, K.A. Sengottaiyan, S.P. Velumani, D. Jayakumar, Dindigul Srinivasan and C.Ve. Shanmugam.
"Whenever they (Panneerselvam's group) are ready, we will hold talks," Vaithilingam told reporters.
According to sources, Palaniswami instructed instructed the members not to express their personnel views after the opposite camp felt "insulted" following remarks made by a certain senior ruling party leaders.
Similarly, the Panneerselvam camp also announced that a committee would be be formed soon to hold talks, considering the interests of the party cadres.
Senior leader in the Panneerselvam camp and former Minister K.P. Munusamy said the names of committee members would be announced soon.
Meanwhile, former Chief Minister J. Jayalatihaa's niece Deepa's husband Madhavan launched his party – MGR JJ DMK. He said that his party would unite the AIADMK.
Subscribe To Our Newsletter