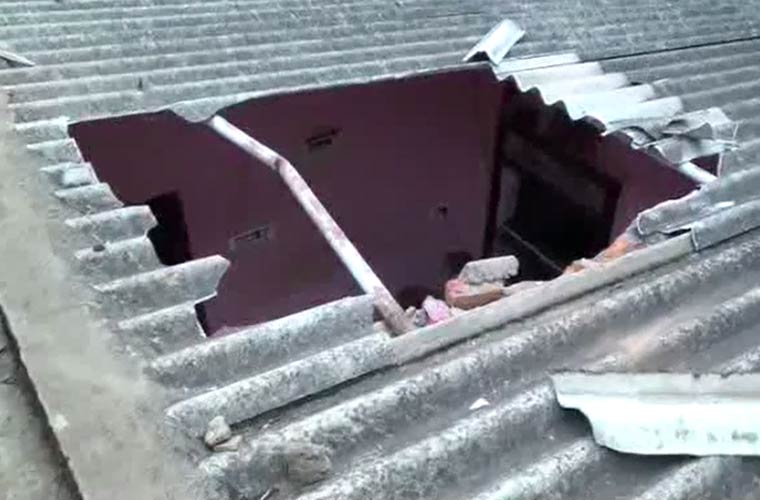 Ooty: In a freak incident, a 28-year old woman sustained injuries when an elephant herd damaged her house to save an 18-month old calf, which accidentally fell into the house from the rooftop near Gudalur, about 80 km from here.
According to forest department sources, the calf was moving along with a herd in Kozhipalam around 2.30 am today and fell from the asbestos roof into the house creating a big noise.
This awakened members in the house who saw a scared elephant calf running around to find an exit route. In the commotion, it damaged utensils and furniture and its loud trumpet brought the herd of six to the house.
In the attempt to rescue the calf, the elephants damaged the walls and several items in the house.
Yakoob, his mother and his two-year-old daughter ran out safely. However, his wife Subaida sustained injuries while trying to escape. She has been admitted to the Government Hospital in Gudalur.
Neighbours and forest department officials rushed to the spot and managed to scare the elephants away and succeeded in letting the calf join the herd after nearly two hours. People said the herd was still in .the vicinity
Subscribe To Our Newsletter