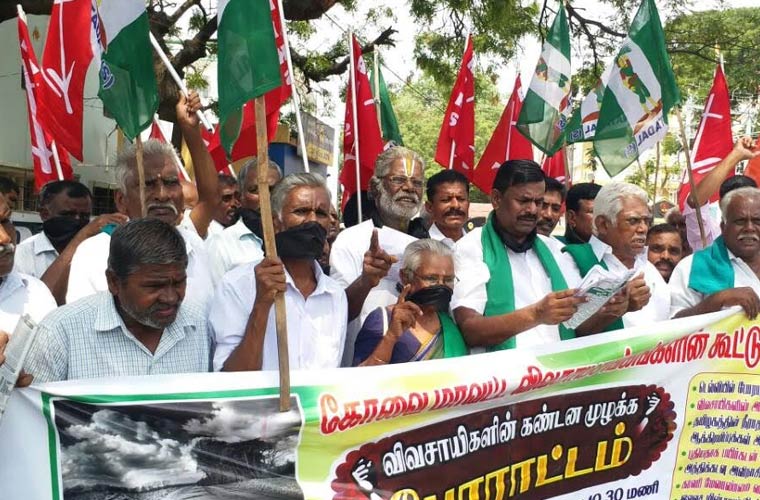 About 200 farmers, representing various associations in the district today staged a demonstration in front of the Collectorate, seeking immediate solution to the demands by the farmers, who were on agitation in Delhi for the last 41 days.
Gagged with black bands, they raised slogans in support of the demands such as waiver of loans from nationalised banks, protect water bodies and implementation of Avanashi-Athikkadavu water project, They said they would continue such agitations till the loans were waived.
The farmers also raised the issue of constitution of Cauvery Management Board and also linking of rivers to protect the agriculture sector in Tamil Nadu.
Later, the demands were submitted in the form of a memorandum to the district collector, being the grievances the day.
Subscribe To Our Newsletter