Ganga Hospital's air ambulance airlifted a heart from Vellore to Chennai where a 28-year-old patient underwent a heart transplant successfully at the Global Hospitals on Saturday.
Gayathri Ananthakrishnan, Director, Ganga Air Ambulance Service said that a brain dead patient's heart from Christian Medical College and Hospital, Vellore was carried to Global Hospitals in Chennai.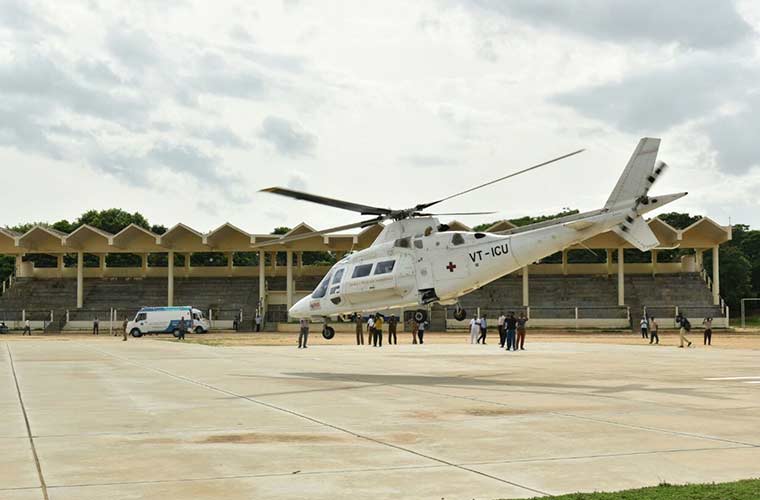 "Ganga Air Ambulance, OSS Air, VIT Institute of Technology, CMC Vellore, Sanmar Group – Chennai ,Global Hospitals, Collectors of Vellore and Kanchipuram, Collectorate staff, Chennai Police Commissioner, Vellore Police, Karappakam Police Team and Air Traffic Control – Chennai played a very crucial role to make this happen," said Gayathri Ananthakrishnan.
Subscribe To Our Newsletter