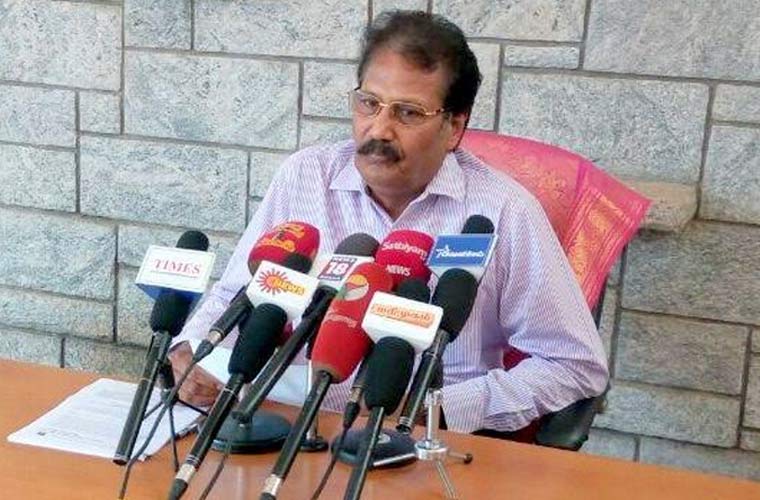 Extending moral support to the agitating farmers in Delhi, Puthiya Tamizhakam president Dr K Krishnasamy says farmers should give the Centre some more time to take a decision on their demands.
Since the issue involved policy matters in various sectors, including finance and environment, the farmers should give some more time to the Centre to work on their demands, Krishnasamy told reporters here.
The agitating farmers should come back and discuss issues like drought relief, loan waiver, linking of rivers both at the national and the southern with other farmers' association so that the Centre could get adequate time and a broad idea of what had to be done, he said.
On the all-party meeting convened by DMK leader M K Stalin, he said it was not going to yield any results as it would be a mere meeting of Opposition parties, as both the ruling parties at the Centre and State had not been invited.
The parties fighting for the cause of farmers now should have taken the issues up during the jallikattu agitation in January which would have helped resolve issues, he added.
He sought stringent action against the police who put restrictions on the use of loud speakers and flags for celebrating B R Ambedkar's birthday in some areas like Ramanathapuram. This, he said, was belittling the architect of the Indian Constitutions to a mere community leader.
He added that his party would stage a demonstration in all district headquarters on April 20 to protest against this as also the death of a Dalit Govindian in a church in an encounter.
Subscribe To Our Newsletter