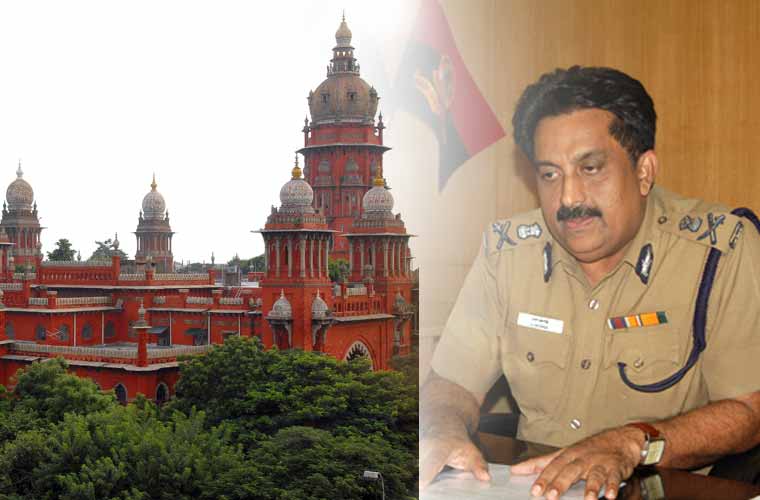 Chennai: The Madras High Court on Monday directed the Chennai Police Commissioner, S. George, to appear personally before it on March 22 with regard to a contempt of court case.
The Bench, comprising Acting Chief Justice Huluvadi G. Ramesh and Justice R.M.T. Teeka Raman, declined to exempt George from appearance before it.
(Justice N. Kirubakaran, last week, asked the police official to appear before the court for his failure to provide security to a whistle blower as ordered by it).
A memo was filed before the Bench today on behalf of George, saying the order Justice Kirubakaran was communicated to him, and he in turn instructed the Additional Commissioner of Police to look into the matter. Accordingly, the ACP instructed his subordinates to implement the order.
"It is learnt that the police have been visiting the petitioner (whistle blower) six times a day and obtained signatures from him. Hence, we do not know in what way he had violated the court orders," the memo said according to senior counsel S Prabakaran.
Secondly, the Commissioner of Police was not at all a party to the petition before the single judge and hence the contempt proceedings would not lie against him. Thirdly, when the case had been referred to the First Bench for further proceedings, how the single judge could initiate contempt against the officer.
The issue relates to a petition filed by Pon Thangavelu, a resident of Injambakkam, who alleged that a local councillor, Annamalai, was abusing his position and paying a pittance as property tax. For each of his more than five bungalows, he was paying Rs. 55 to Rs. 110 as annual property tax.
The councillor was found to have declared his properties as 'nil' though he possessed assets worth several crores of rupees. The scope of the petition has now been expanded and all councillors holding the post in the past 10 years to submit their asset details to court.
In view of the political nature of the proceedings, the court said Thangavelu required police protection. In this context, the court ordered the Commissioner to provide security to the petitioner.