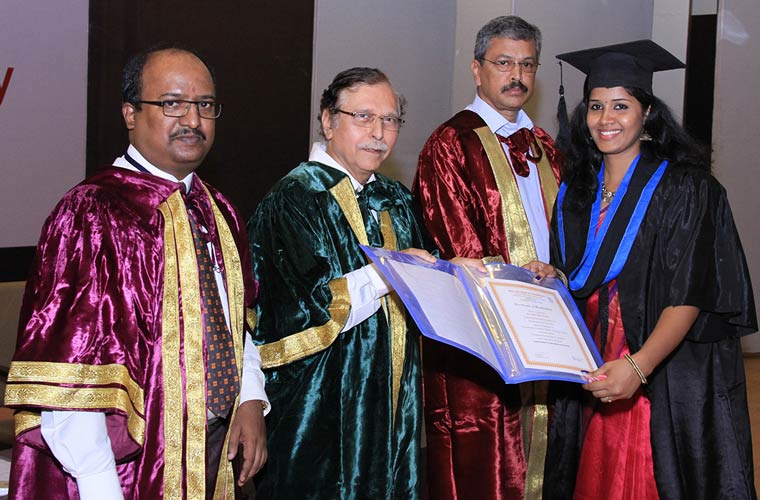 Indian students, who go abroad for higher studies and research excel very well and give tough competition to the students there, according to Rajiv Sharma, Secretary of Science and Engineering Research Board of the Department of Science and Technology (SERB DST), Delhi.
Delivering the convocation address at the twelfth graduation ceremony of the PSG College of Pharmacy in Coimbatore on Thursday, he said with the right opportunities, Indian students can reach greater heights at the global level.
"Our country is blessed with a good population of young minds who will make both their parents and the country proud," he said.
On the opportunities for research in the pharmaceutical industry, Rajiv Sharma said the Central Government was providing grants amounting to Rs. 300 crore for research in the field. "There are over 100 fellowship opportunities with universities abroad and the scope is wide.
After pursuing pharmacy science, students can also provide employment opportunities to others," he opined.
L. Gopalakrishnan, Managing Trustee of PSG and Sons Charities said the institution was receiving grants upto Rs. 90 lakh under from the Ministry of Ayush. He also added that the graduating students would be given 100 per cent scholarships if they apply with the same college for higher education.
Around 124 students received their graduation on the day. Two of them secured university ranking.
Subscribe To Our Newsletter