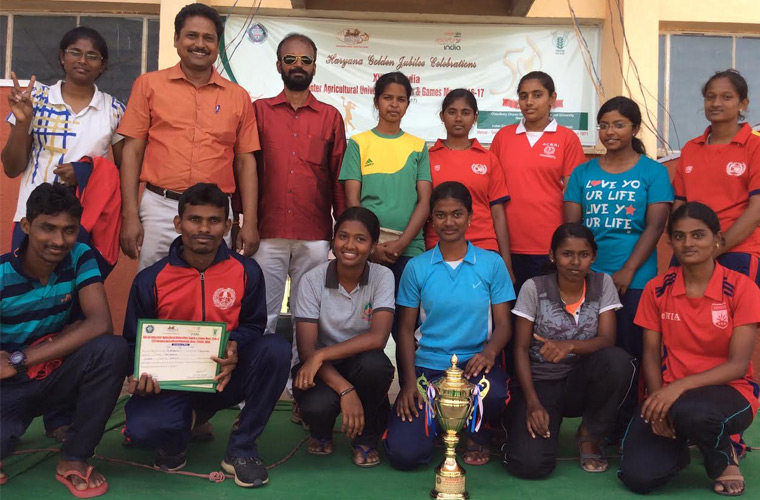 The women's team of Tamil Nadu Agricultural University has won the overall runners up in the 17th All India Inter Agricultural University Sports and Games meet recently held at Hisar.
Kabadi (Men), Volley Ball (Men and Women) teams have reached semi finals in the five-day meet, a varsity release said today.
R. Sangeetha Priya won gold medal in long jump and triple jump and silver in shot put, S. Shibani won gold in high jump and 100m hurdles, S. Uvasree won gold in shot put, S. Megala won bronze in discus throw, A. Rajesh Kumar won gold in javelin throw, V. Pandithurai won silver in 5,000m race, bronze in 1,500m race and 800m race and G. Vinayaga Moorthy won bronze in 5,000m race.
The Vice-Chancellor, Dr. K. Ramasamy, and Registrar C.R. Ananda Kumar lauded the participants for their accomplishment.
Subscribe To Our Newsletter