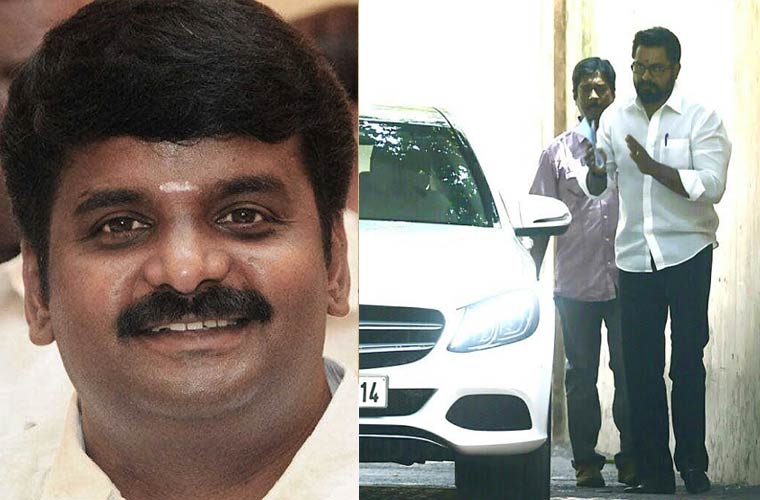 Sleuths of Income Tax Department today questioned State Health Minister C. Vijayabhaskar and Samathuva Makkal Katchi leader and actor R. Sarath Kumar following seizure of several documents during raids conducted in their premises all over Tamil Nadu.
However, Vice-Chancellor of Dr. MGR Medical University, Dr. Geetalakshmi, who was also summoned by the IT department, did not appear.
Vijayabhaskar and Sarath Kumar were questioned for long hours at the Nungambakkam office of the IT department by Director-General of Investigation Murali Kumar and Deputy Directors of Investigation Joy Joseph and Jayaraghavan.
A large number of journalists were present in the IT office when the Minister arrived there around 11 a.m., followed by the actor 30 minutes later. Around 50 police personnel were deployed to maintain security.
Vijayabhaskar was summoned after the IT department seized documents pertaining to cash distribution and transaction details of Rs. 89 crore linked to the R.K. Nagar poll expense of AIADMK (Amma) candidate T.T.V. Dinakaran. Officials also seized Rs. 3 crore cash from the Minister's personal assistant Nainar Mohammad's residence in Triplicane.
Based on complaints about illegal money dealings, sleuths conducted raids at the actor's house in Kottivakkam and reportedly seized incriminating documents and Rs 10 lakh cash. About 35 other places in the city were also raided simultaneously.
Subscribe To Our Newsletter