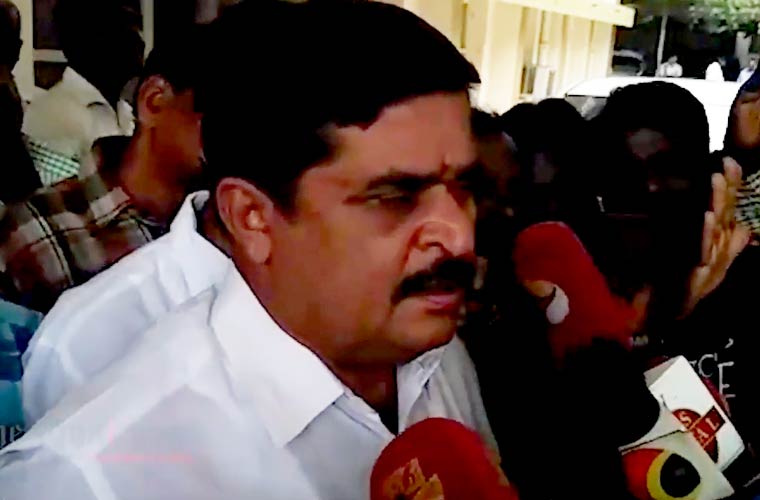 V.C. Arukutty, representing Koundanpalayam Assembly constituency, today suggested to open a separate account like Tsunami Relief Fund to help the struggling farmers to repay their loans.
As a first step towards it, he announced Rs. 50,000 towards the fund. Arukutty urged the Government to find a solution to the farmers' problem and open a separate account for farmers' relief.
Since there was a sympathy wave across Tamil Nadu towards the farmers, people should come forward and donate their might to repay the loans taken by the farmers, as was done to tsunami victims a decade ago, he said.
Like it happened during the jallikkattu protests, the people will support the cause of farmers, he said and appealed to the students, traders and industries to contribute Rs.100 or Rs.200 and whatever they can, so that a corpus was created for the benefit of farmers.
When pointed out that it was the duty of State government to waive the loans, Arukutty said that the Government has also a burden of Rs. four lakh crore. But this type of donation and an account in favour of the farmers, will help to tide over the worst ever crisis they were facing, he said.
Subscribe To Our Newsletter