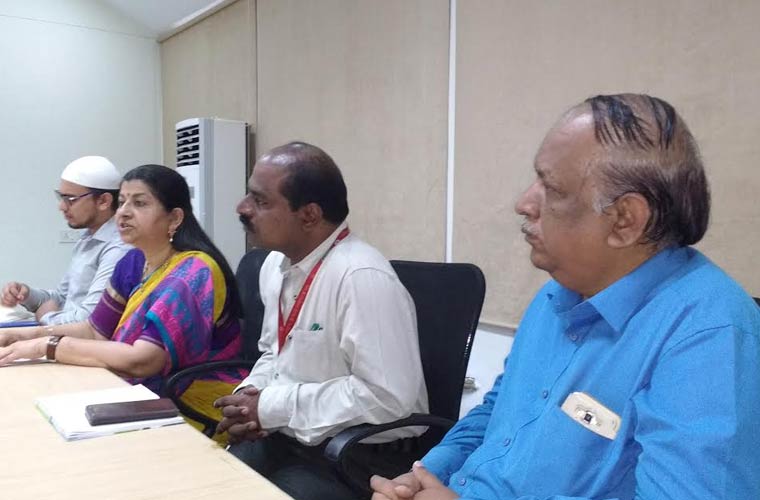 The Government of India is planning to train children, who are not proficient in spoken English, on IT skills through vernacular languages, Shyama Iyer, National Training Coordinator, Spoken Tutorial Project, IIT Bombay, said today.
"Lakhs of children across the country are bright. Unfortunately they may not be good in spoken English. They might possess maximum technical skills, that will be taught in vernacular languages," Shyama said at an orientation programme for Spoken Tutorial Project for the faculty of Sri Krishna Institutions here.
IT skills are taught in 15 local languages in India and it should reach all rural children free of cost, she said.
"Inclusion of IT with rural people activities is the need of the hour and every villager should understand to use IT and Government has a national mission to bring the rural public on IT system," she said.
"There is a good scope for e-learning resources such as Spoken Tutorial in Tamil Nadu, which is leading in IT learning," she said.
As of now 4.2 lakh persons in 500 colleges were trained in the State by IIT Bombay and though the percentage was very low compared with enrollment ratio, Tamil Nadu was top in IT learning, Shyama said.
Spoken Tutorial is an initiative of National Mission on Education through Information and Communication Technology of HRD Ministry, aimed at promoting IT literacy through Open Source Software.
Under the project, courses prepared by IIT Bombay are taught through Audio-Visual tutorials and certificates given free of cost Shyama said.
Subscribe To Our Newsletter