Prozone Shopping Mall will be inaugurated here on July 21.
Designed by internationally acclaimed Bentel Architects of South Africa, Prozone Intu is jointly promoted with Intu Properties, a UK FTSE-100 company.
The mall, developed over 11 acres of land abutting the main Sathymangalam Road with wide internal roads, will provide easy and convenient ingress and aggress for vehicles.
Nikhil Chaturvedi, Managing Director Provogue and Prozone, said, "Prozone's mantra 'All My Wants, In One Place, For the Whole Family' has driven every aspect of design, services and amenities of the shopping mall."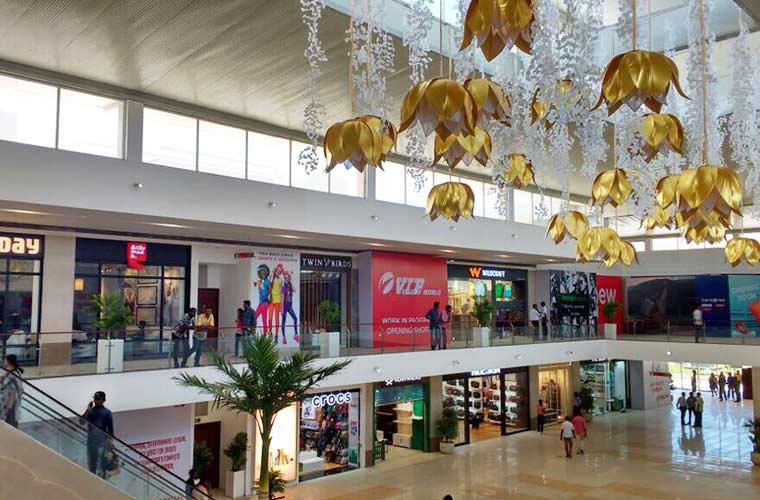 A 9-screen 'Inox' Cineplex with over 2100 seats compliments the Entertainment on offer at Prozone.
Alok Tandon CEO Inox said it was the first multiplex in Coimbatore and fourth in Tamil Nadu.
The multi cuisine food court designed by KNS Architects creates an exciting atmosphere with a fusion of colors, blended with a vast variety of regional & international cuisines. With a seating of over 600 people and brands like Sree Annapoorna, McDonald's, KFC, Pizza Hut, Dominos, Marhaba, Café Bollywood, SMS, Hari Bhavanam, Fujjian Express, Nagas, Hottey Smokey, Kappa Kada& Seasons, the food court boasts of a varied cuisine and local delicacies.
Prozone Coimbatore will also offer some of India's finest retailers, with more than 100 stores anchored by India's leading department and specialty retailers. On-site first aid facilities are built-in to ensure that health care is available on site in the event of any medical emergency.
Subscribe To Our Newsletter