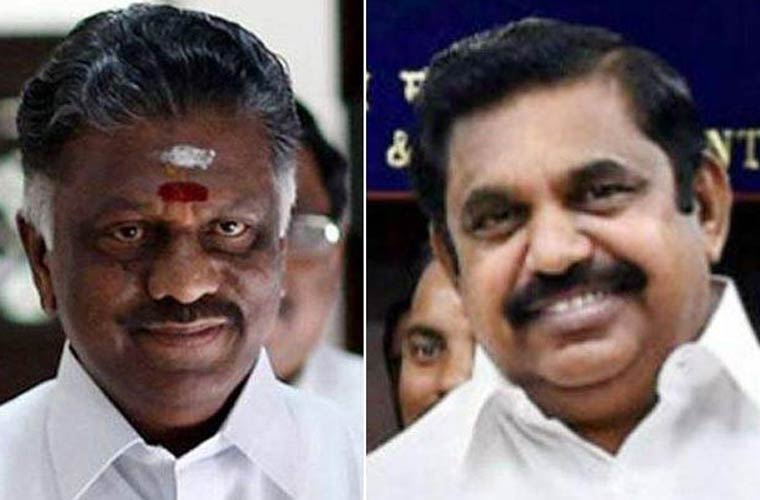 If senior member of OPS camp, Semmalai is to be believed, the OPS faction seems to be getting ready for polls. But then, it could be a ruse to threaten and scare the MLAs into siding with OPS camp
Chennai: A big cloud hangs over hyped up merger talks between the two warring factions of the AIADMK – the ruling AIADMK (Amma) led by Sasikala and AIADMK (Puratchi Thalavi Amma) led by OPS – after the two sides stuck to their respective positions.
In fact, the OPS camp on Friday gave enough indications that it was prepared to even jettison the merger talks and instead opt for a situation when its leader O Panneerselvam formed a corruption free government that was committed to deliver good governance to the people.
A meeting of OPS supporters held here in Chennai on Friday resolved against merger and instead sought full-fledged power for OPS. "We had only put two conditions – ouster of Sasikala and Dinakaran from party and probe into Jayalalithaa's death. But the other side does not seem to be ready to play ball on this," said S Semmalai, a senior OPS camp leader briefing media persons after the meeting.
His statement comes at a time when the Edapaddi Palaniswami camp is still engaged in rustling up affidavits supporting Sasikala and Dinakaran, that are to be submitted to the election commission for its consideration in the symbol case pending before the constitutional body.
Meanwhile, EPS camp leader and minister D Jayakumar said that "even today we are ready for talks" and suggested that the blame was on part of the OPS camp which was putting impossible conditions. Clearly the OPS camp has chosen to wait and see which way the wind blows after Delhi police began interrogating Dinakaran and expanded the scope of its investigations. There are speculations that few more senior AIADMK ruling faction leaders could come under the scanner, for their role in the current bribery case.
The sources in OPS camp also indicated that there could be a demand for investigating the Kuvathur incident and if any money was indeed given and taken, to lure the MLAs to vote in a particular fashion in the floor test in the Tamil Nadu assembly.
Almost all the AIADMK MLAs were held like hostages at a private luxury resort at Kuvathur, some 60 kms from Chennai, and they were allowed to disperse only after the trust vote was passed in assembly.
Subscribe To Our Newsletter