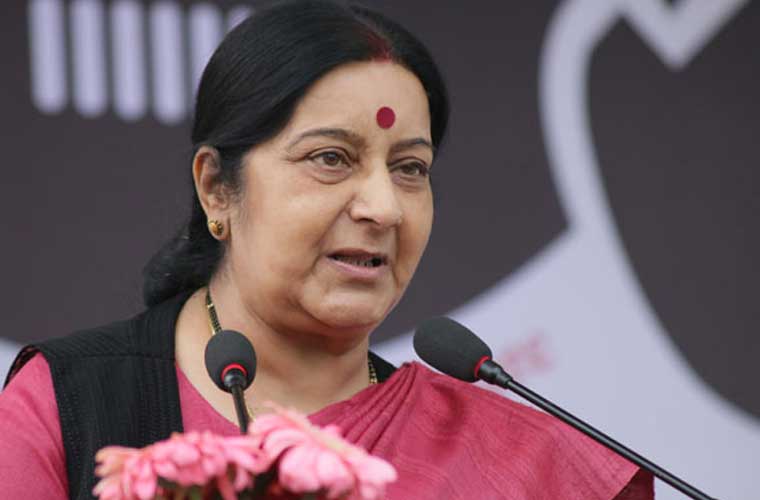 Bengaluru: Much has been said about the recent suggestion of External Affairs Minister Sushma Swaraj at the Group of Ministers (GoM) meeting to review the national policy for women.
Urging men to study home science in college and hone their culinary skills while women learn martial arts in an effort to tackle gender bias in the society was her suggestion. This seems like a good one to many, but our question is isn't this playing out the cliches all the more.
"I think this is reiterating gender roles all the more. Why would we stereotype it with this sort of suggestion," asks social worker Priyanka Mukherjee. But chef Kunal Mazumdar feels otherwise. "Though most chefs are male in India, men don't get into the kitchen that often. We have defined gender roles, which attributes housework to women and physical activities to men. So it is great to have a role reversal to deal with gender biases," he says.
Resonating this, social worker Anuja Kapoor, an advocate and founder of NGO Nirbhiya Ek Shakti, says, "I think it is a great idea. Role reversal will sensitise us of the other roles that we rarely play. And learning martial arts is the need of the hour, in the wake of horrific rape, sexual molestation and harassment incidents daily."
She adds, "We have to take into account that the policy is being revised after 16 years and it is a great suggestion to address the present challenges. We need to fight the mentality to banish gender biases and that can happen by fighting the stereotype."
Fitness trainer in Bengaluru Shaun feels, "Very few girls go for physical education mainly because they aren't encouraged to. Physical activity has always been associated with men who are tough. But this thought needs to be fought on a policy level."
Subscribe To Our Newsletter