Protesting against the delay in disbursal of their salary, about 100 sanitary workers in the city today took out a march through main thoroughfare to the City Corporation office.
The contract workers in North Zone alleged that their salary was being paid only after 15 of the every month, putting them into lot of hardship for the last three months.
Our house owners are harassing us to vacate the houses as we are not able to pay rents on time, they said.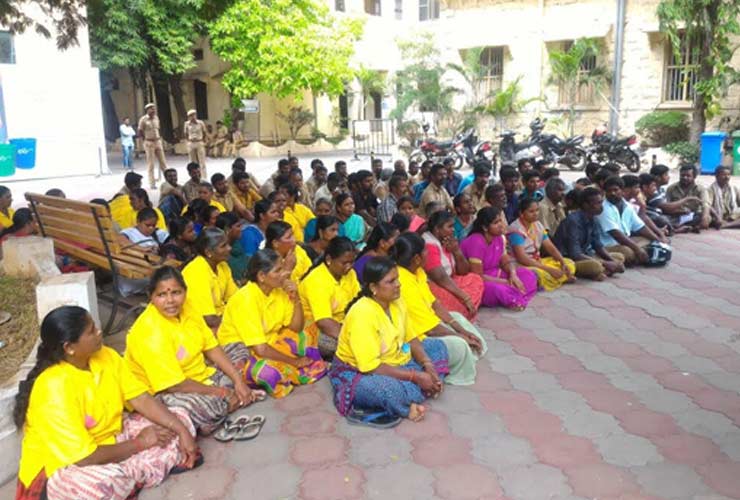 The workers, who took out the procession from Ganapati also said that they found it difficult to pay the school fees and buy books for their wards due to delayed payment. They urged the Corporation to take up the issue seriously with the contractors and exert pressure to pay the salary by seventh of the month or otherwise regularise their jobs.
The Corporation Commissioner and Special Officer, Dr K Vijayakarthikeyan, held discussions with the workers and assured them to see to it that salary is paid on time.
Subscribe To Our Newsletter