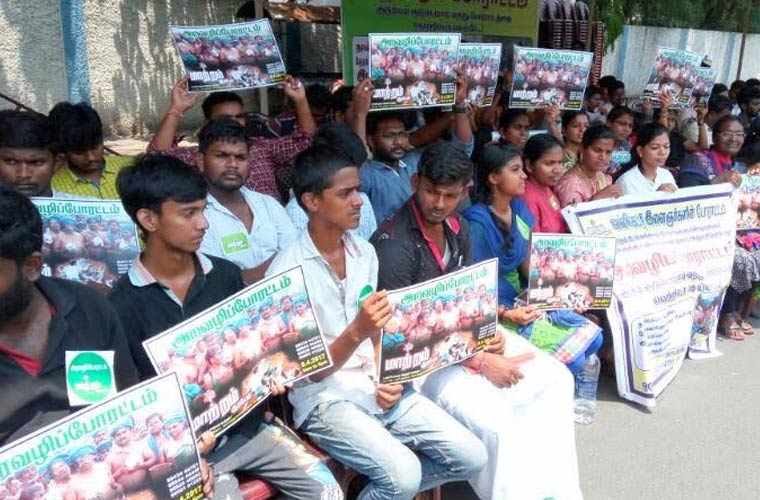 About 200 students, youth and general public today extended their support to the farmers agitating in the National Capital seeking to implement their charter of demands, including total waiver of bank loans.
A group of youths and students, who staged a protest in support of Jallikkattu three months ago, had given a call for a protest and appealed to the public to come and sit under a specially erected shamiyana to show their support to the farmers.
About 50 persons attended the 9 to 5 PM protest in the morning, which swelled to nearly 200 by afternoon, even as a group observed fast as part of the support, police said.
The protesters held placard seeking support to the farmers who provide food to the world, they said.
Meanwhile, 12 youths, belonging Tamilar Ilangar Ani (Tamil Youth Front) a little known organisation, were arrested, when they attempted to stage demonstration in front of City BJP office to protest against the party-led Central government's negligence towards farmers' issue, police said.
Subscribe To Our Newsletter