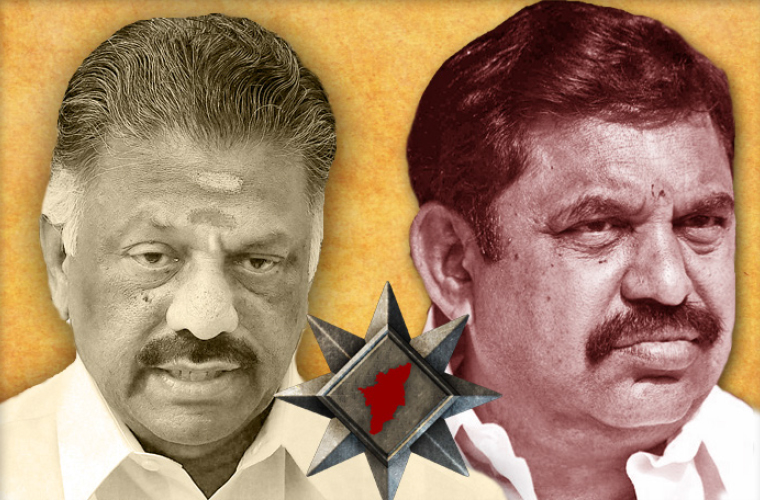 Chennai: The merger talks between the two factions of AIADMK has run into roadblocks after the two sides adopted aggressive and rigid postures, with OPS side demanding the CM post for him and the EPS side insisting that there was no question of any change in leadership of the government.
While the OPS camp wanted credible proof of removal of Sasikala and Dinakaran from the primary membership of the party and also sought OPS be made the chief minister, the EPS camp refused to even entertain this thought, bringing all talk of merger talk to a halt and instead politics was reduced to a slanging match between the two factions.
Nanjil Sampath, an MLA close to Dinakaran, charged prime minister Narendra Modi with playing the destabilizing game in Tamil Nadu, when he lashed out at OPS camp senior leader KP Munuswamy, who further upped the ante and reiterated demand for a probe into the death of Jayalalithaa. "Only then talks can merger can begin," Munuswamy said.
Dinakaran will strike back, declared Nanjil Sampath after meeting the AIADMK (Amma) deputy general secretary. Many MLAs are visiting his house and he seems to be commanding support.
Dinakaran, who failed to appear before the magistrate in connection with FERA case, was given a strict warning by the court.
"The sidelining of Dinakaran, cited by the EPS camp, is just a drama," Munuswamy asserted, which was countered saying that Dinakaran has himself stepped aside.
Lok Sabha deputy speaker M Thambi Durai, who called on governor C Vidyasagar Rao at Raj Bhavan here, ruled out any change in leadership of the government. "Panneerselvam is a senior leader and a mature person who can handle things well. He would understand what needed to be done," Thambi Durai said.
In fact, the two sides are preparing the ground for a hard bargain, that can take a long time. The peace talks will take some time as both sides want the lions share of power, especially after formally ejecting Sasikala and Dinakaran from the party. The OPS camp wants the GS post to be given to senior leader E Madhusudhanan.
Finance and fisheries minister D Jayakumar also called on the governor and is believed to have informed him about the ongoing political developments that may require the governor's presence for any changes in portfolios and or swearing in ceremony.
Even after Munuswamy of OPS camp declared his faction's demands, that in effect erect a major roadblock in merger talks, the followers of Chief Minister Edapaddi Palaniswami maintained that they were ready for talks "unconditionally" – which the other side rejects.
Subscribe To Our Newsletter