All the 32 seats reserved under the special category in Tamil Nadu Agricultural University (TNAU) were filled in the Special Counselling for UG Courses here today.
Ex-servicemen are allotted six seats in B. Sc Agriculture, one in B. Sc (Horticulture) and one in B.Tech (Agricultural Engineering), Freedom fighter one in B.Sc Agriculture, four seats under sports quota in B. Sc Agriculture and one B.Sc Horticulture and Differently-Abled 18 seats in B. Sc Agriculture, a TNAU release said.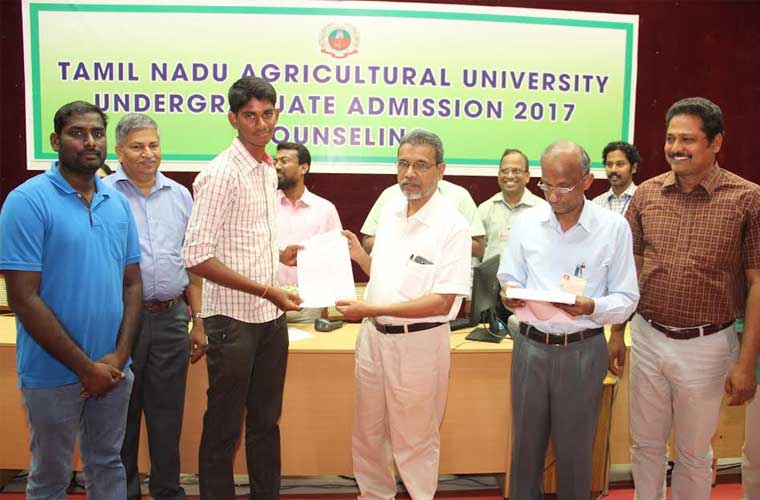 Of the 373 who applied under the ex-servicemen category, 20 were invited for counselling and all the eight seats filled, while in freedom fighter category of the 13 applied three were invited and one allotted seat filled.
In the Eminent Sportsperson category, a total 349 applications were received and 15 were invited for counselling and the five reserved seats were filled, while in the differently-abled category out of 103 applied, 37 were invited and the 18 seats were filled.
Subscribe To Our Newsletter