The Tamil Nadu Agricultural University (TNAU) has got the nation's patent for its device to monitor insects in bag stacks in warehouse without bait. The 'stack probe trap' was invented by Dr S Mohan, professor of agricultural entomology in the varsity.
The trap is made of plastic and has a main hollow tube having a 1.8-2 cm diameter with equip-spaced perforation on its upper portion and a bend at one end which ends in a transparent collection unit to collect the insects.
"I have 35 years of experience in this field. It is happy that my device got Indian patent and can commercialise the product at a low cost for the benefit of farmers.'' said Mohan.
The device was devised in 2007 and got patent in 2017. It is much easier now to get patent right though the fast-track application process, he says.
"The Central Government now makes the process easier. I request all the young scientists to apply for product patent. It is must to get patent right for our inventions, or else other countries will take the benefit," he said.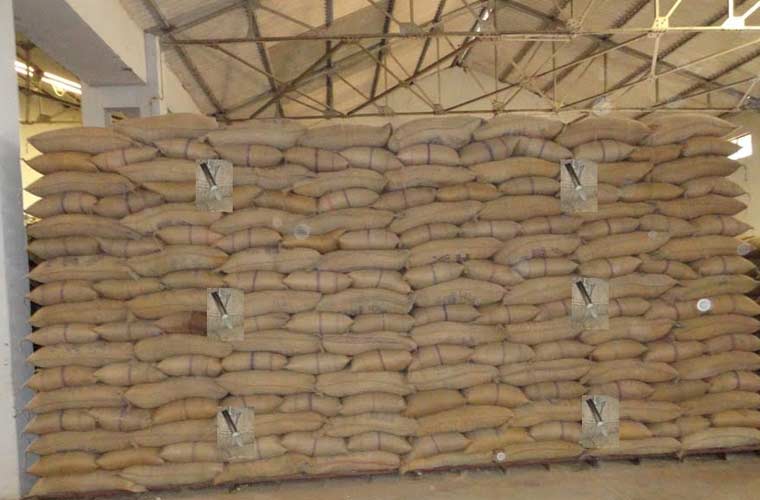 The device is useful in detecting insects attacking grain stored in warehouses. The device does not require any bait material. It is important to study the distribution pattern of insects in various layers of bag stacks and validate the effect of fumigation by using it immediately after fumigation, he says.
The prototype of stack probe traps was tested and found effective in monitoring stored product insects of siddha and ayurveda products.
The trap can detect more precisely the infestation in turmeric compared to normal sampling method during the post-fumigation period.
Ulavan Producers Company, Erode, uses this invention to monitor insect management in bag stacks and to validate the effect of fumigation.
"It can be used as an effective tool for detection, monitoring of pest and validation of fumigation without damaging the produce and the storage bags. The device will also be useful at the farm level," said D.Venkateasan of Ulavan.
The trap costs around Rs 450. Awareness about product should be given to the farmers, he adds.
The device has been commercialised by Agri Business Directorate (ABD) of TNAU and the traps are commercially available. "The product is licensed and Bhuvi Care Company has taken an order and plans to supply this device to across the country,'' said ABD Director R Murugesan.
Subscribe To Our Newsletter