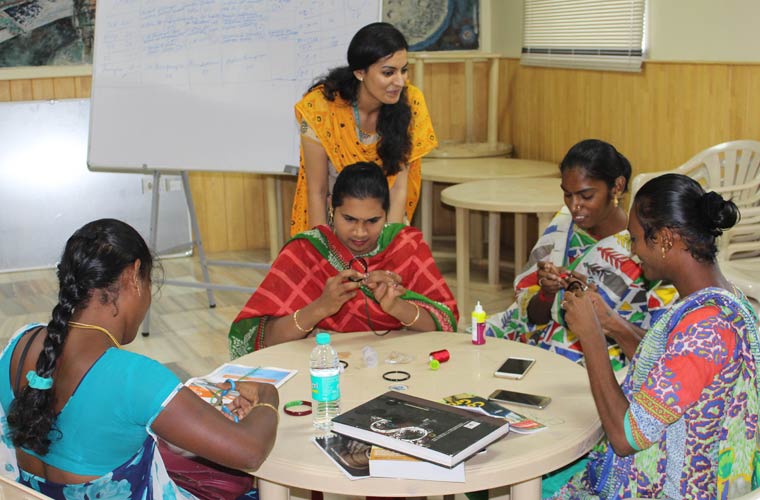 The number of transwomen in working places has increased thanks to the awareness about the community, author-activist Dr. Taslima Nasrin said.
Speaking at a one-day workshop on Handcraft Jewellery Making for transwomen at the PSG Institute of Management (PSG IM) here on Wednesday, she said the number of working transwomen was set to increase in the days to come.
"Trasnwomen face difficulty in every stage of their lives. Starting from education, to finding a job and finding a house, they face many troubles," she said, adding that it was a positive sign seeing transwomen excel in life despite difficulties. She also thanked the PSG institutions for conducting such workshops for transwomen.
Around 25 participants from Coimbatore participated in the workshop, where they were trained to make handcraft jewellery. The event was held by PSG institutions to create job opportunities for the community in Coimbatore.
One of the participants, Deepika, was presented with free study material by PSG institutions to prepare for Government examinations.
Ramasamy Nandagopal, Director of PSG IM presided over the event.
Subscribe To Our Newsletter