Members of Osai, an environmental organisation, and public on Tuesday replanted trees that were uprooted in last week's heavy rains in the city.
According to Osai Sayeed, the 'arasa maram' at the Chellandi Amman temple near Singanallur, that was uprooted on Saturday, was replanted at the same spot.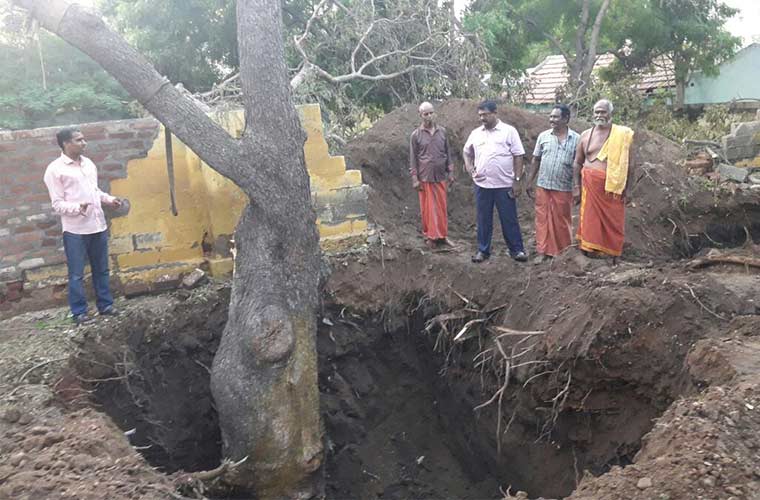 "Some trees like neem, sacred fig (arasa maram) regrow even after replanting at a different spot," Sayeed told The Covai Post.
"Realising the importance of greenery and environmental protection, people are coming forward to help us. With their assistance, Osai volunteers have so far helped the administration in replanting 65 trees that were uprooted due to road widening works or due to natural calamities in the district," he added.
Tuesday's replantation was sponsored by Lions Club, Ondipudur. "If we get sponsors for transportation during replantation process, we can replant more number of trees," Sayeed said.
Subscribe To Our Newsletter