With the ruling AIADMK scheduled to hold the MGR centenary celebrations in a grand manner at the VOC grounds in Coimbatore on December 3, huge banners and cut-outs and hoardings continue to dot the city's skyline.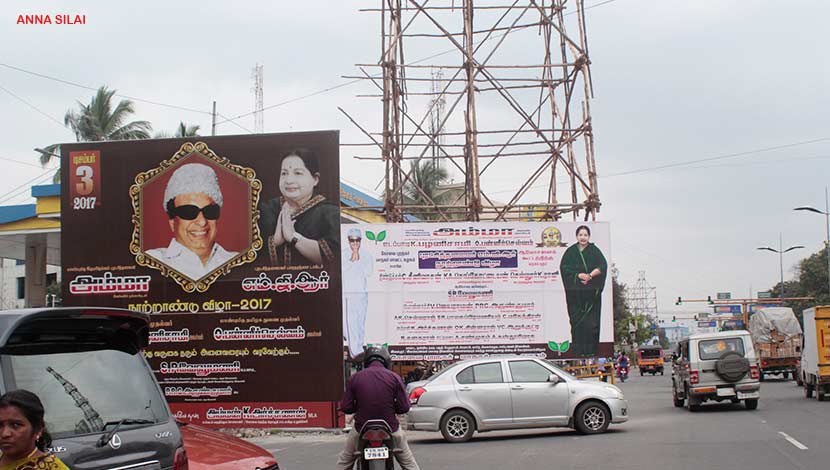 This even after a 32-year-old Ragupathi, an NRI youth who had come down on a short trip from the US to his native Coimbatore to get his marriage alliance fixed, was killed after he fell down
from his bike on running into the wooden structure put up on the Avinashi road, a national highway, and was soon run over by a tipper lorry on Friday night.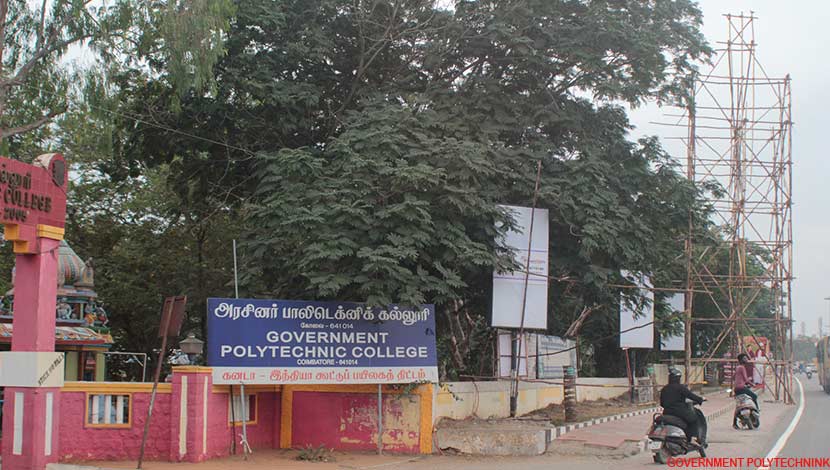 The city corporation, upon severe criticism from the civil society, was forced to remove the wooden poles blocking almost half of the road in the form of an arch. Commissioner Vijayakarthikeyan admitted that it was an illegal structure and permission was not taken from the civic body. Local administration minister S.P.Velumani, however, differed from the officer and claimed the next day that they were authorised ones.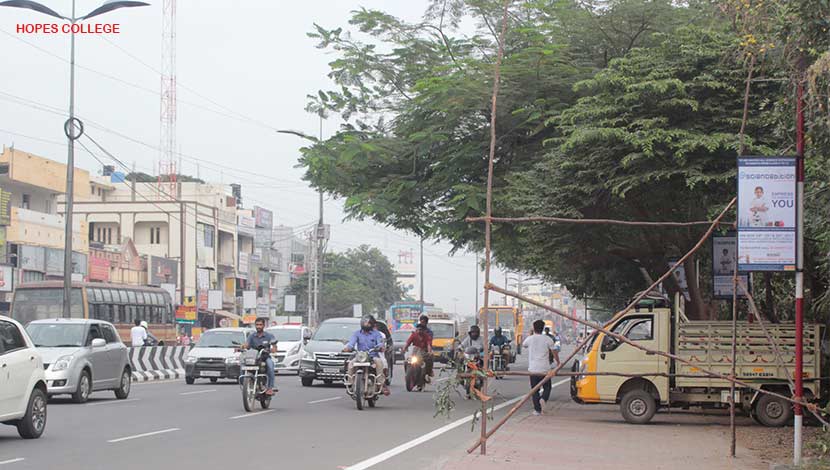 City police issued a press release stating that he was killed by a tipper lorry and claimed they were in possession of CCTV footage. They, however, did not release it. The statement had no mention of the primary reason for the youth getting killed by a truck, which they said, was operated on a contractual basis by the Coimbatore Integrated Waste Management Pvt Ltd to transport the city's waste to the Vellalur dumpyard. The lorry driver Mohan (31), who according to police, drove the vehicle on the wrong side for about 500m and ran over Ragu without applying the brake, was arrested and remanded in judicial custody.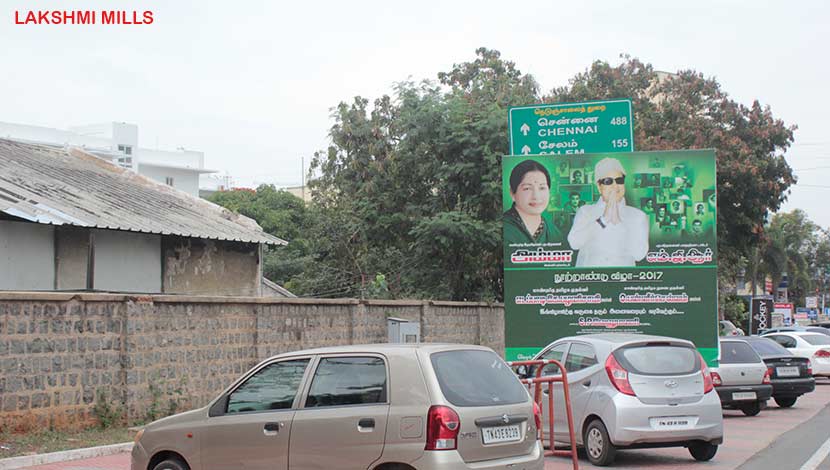 As the accident came as a shock to the residents who expressed their resentment on the social media, the corporation removed the ill-fated arch, but left the other life-size cut-outs and hoardings decorating the platforms and roadsides as such. Unfortunately, huge scaffoldings are being put up with casuarina poles in some places to place cut-outs, but neither the police nor the civic officials are ready to talk about it, leave alone removing them. The Commissioner, who, usually is available to the journalists for any reaction, remained inaccessible.
It may be recalled that the Madras High Court has issued an order allowing hoardings for political events to be placed only three days prior to the event and that too with proper permission. But the stipulations have been thrown to the winds.
We have brought to you the pictures of hoardings and cut-outs that eat into the pedestrian and motorists' space, causing not only inconvenience but also posing a grave threat to the lives of road-users.
Subscribe To Our Newsletter