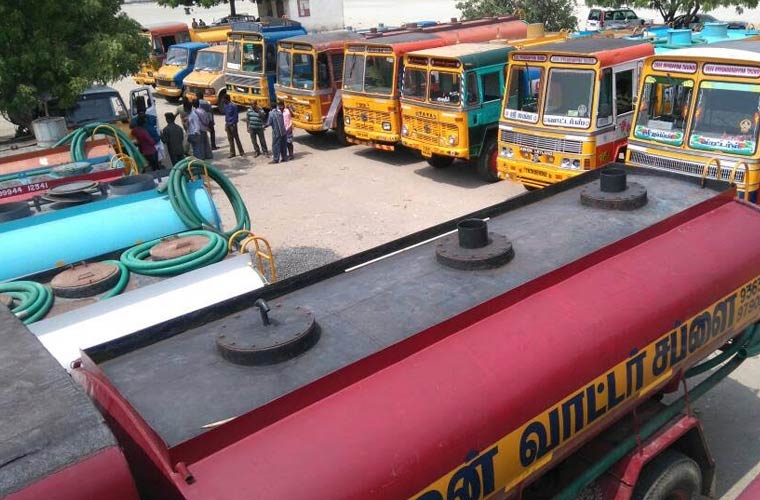 Tanker lorries supplying drinking water across the city today went on a flash strike, protesting against an official order to not to draw water from bore wells.
The strike follows a warning by Corporation officials to the lorry owners not to draw water from bore wells. The officials also warned of stern action against violators of the order. Protesting the order, lorries stopped plying and parked at CODISSIA grounds, police said.
As telephone calls poured in from hospitals and schools seeking drinking water, a senior engineer from Corporation rushed to the grounds and held talks with the tanker owners and drivers.
On the assurance of the official, nearly 300 tankers immediately left the place and started supplying against the order, police added.
Subscribe To Our Newsletter