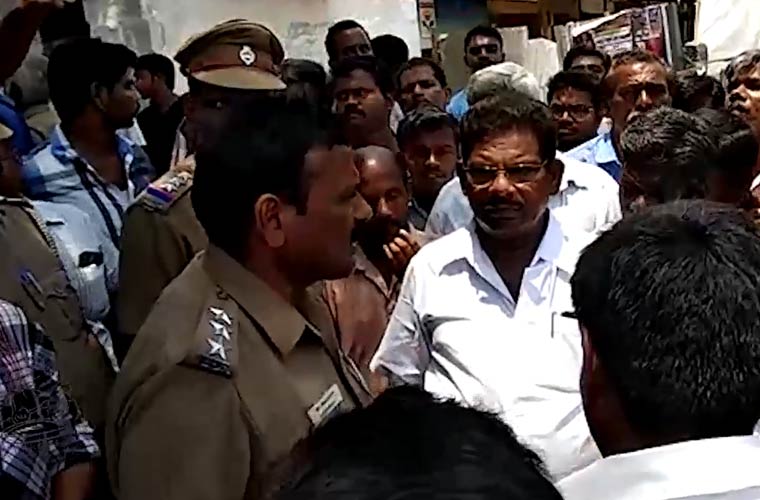 Traders and petty shopkeepers today downed their shutters in Mudalipalayam in Tirupur district, to protest against police filing cases against the residents who ransacked a relocated wine shop yesterday.
The shop was opened with police protection.
Over 500 residents in the area had ransacked the wine shop, which was relocated from the National Highway and broke the bottles and brought down the roof of attached bar yesterday.
The action was over before the police team could arrive at the scene.
Cases have been filed against 200 persons in the area for indulging in arson and ransacking the liquor shop, police said.
Protesting against police action, the traders and other petty shops downed their shutters in the area.
The residents were in for shock, as they found the Government-run liquor wide open this noon with police protection.
Subscribe To Our Newsletter