India is one of the few nations in the world to develop its own Cryogenic engine. Its 3-in-1 satellites with dimensions of communication, meteorology and broadcasting are aiding in planning on various fields, said ISRO Chairman A.S. Kiran Kumar.
He was addressing the students of Bannari Amman Institute of Technology, Sathyamangalam, after conferring degrees on students on Sunday.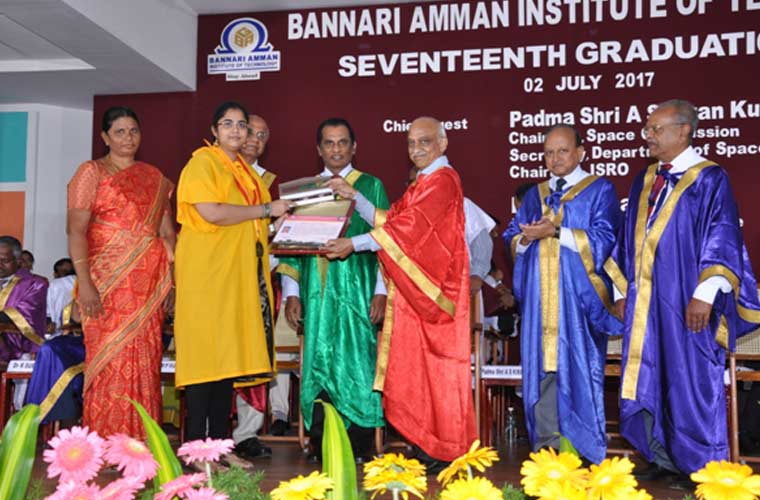 Appealing to the youth to adopt an inter disciplinary approach and contribute to nation building, he said the day was not far off when India, with lots of opportunities for growth, would start attracting people from other nations.
In his address, Dr. S.V. Balasubramaniam, College Chairman, said education played an important role in today's world as it had considerably reduced the challenges of day to day living. "Team work is very important and ISRO is a classic example for this. The era of solving problems with multi-disciplinary approach has come," he said.
Dr. R.V. Ramani, Founder, Sankara Eye Foundation stressed on pursuit of challenges by seeing them as opportunities.
Subscribe To Our Newsletter