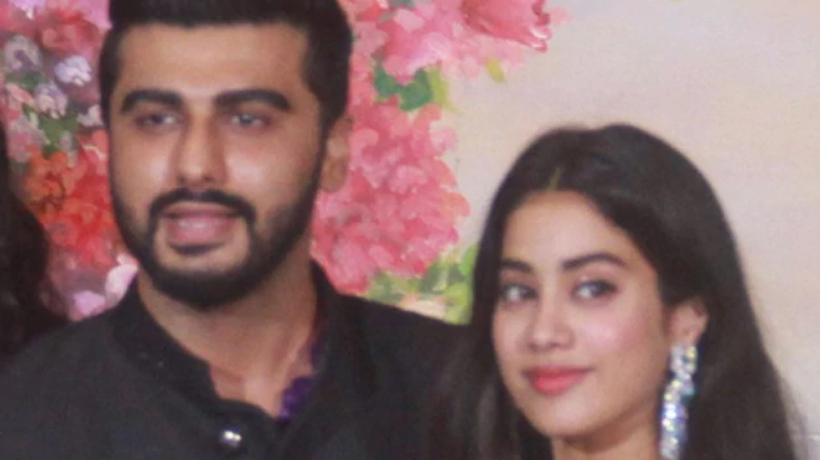 Arjun Kapoor saw red when a leading news website gave attention to those trolling Janhvi Kapoor's clothes. "Janhvi Kapoor wears a cute dress but fans think she forgot something important," the headline read, and the story goes on to say that Janhvi's shorts were hidden by her flowy top, which led fans to think that she did not wear pants underneath.
Being the protective elder brother that he is, Arjun lashed out on Twitter and wrote, "2 trolls write a comment n for the web team of a big newspaper it's a news story… slow clap. ridiculous how trolls are given attention by the media & they wait for us to retaliate…the lesser the stories the lesser the trolls win… (sic)"
This is not the first time that Arjun was irate with a news report on Janhvi. Earlier this year, Arjun tore apart a website which used unflattering photos of Janhvi, and pointed out how she wore such a 'sexy dress' that 'everything' was visible.
Arjun was left seething and tweeted, "U know what F**k u man f**k u as a website for highlighting or bringing it to anyone s attention…and it's shameful that ur eye would go searching for something like this shame on u…this is how our country looks at young women yet another shining example…ashamed by this… (sic)"
Arjun had earlier said that he had no relationship with his half-sisters, Janhvi and Khushi. "We don't really meet and spend time together, so it doesn't really exist," he had said. However, it changed with Sridevi's sudden and untimely demise. Arjun and his sister Anshula Kapoor stood by them like rocks during the difficult time, and the Kapoors have now become one big family.
Subscribe To Our Newsletter