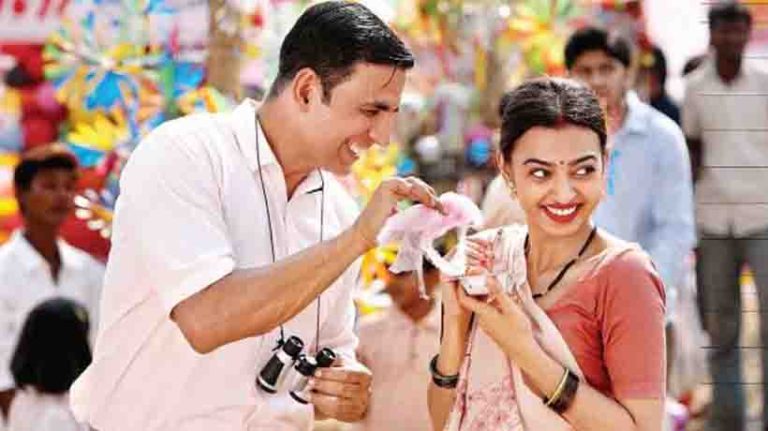 Akshay Kumar's Pad Man has turned out to be the second biggest hit of 2018 so after. The film, a biopic on the life of Arunachalam Muruganatham, the man who invented low-cost sanitary pads, has already crossed the Rs 50-crore mark within five days of its release.
R Balki's directorial venture is not just a biopic, but also talks about a taboo topic like menstruation.
Despite a topic like this, Pad Man has received a great reception at the box office.
After a slightly slow start at the box office with Rs 10 crore, Pad Man picked up over the weekend and made Rs 40.05 crore.
By Tuesday, the film had already earned Rs 52.04 crore at the box office.
According to early estimates, Pad Man has earned 5 crore on Wednesday, thus taking the total to Rs 57.04 crore (approx).
Talking about why he chose to do the film, Akshay Kumar told India Today Television, "Nobody wants to talk about it. They think it's a taboo thing. They think unki izzat kam ho jayegi if they even speak about it. It's high time that we brought it in front of everyone."
The actor also said that he was not a part of the film for commercial reasons. "I'm making this film, knowing that lot of people would resist it and would not want to go and see it, or allow their family to watch it. But I still would dare to make the film, and one day, I know that they will be quietly watching it and they will understand that this film is very essential for their family, and for the hygiene and happiness of their family," he said.
Pad Man, directed by R Balki, got a solo release on Friday (February 9), after Neeraj Pandey's Aiyaary, starring Sidharth Malhotra and Manoj Bajpayee, got pushed to February 16.
Subscribe To Our Newsletter