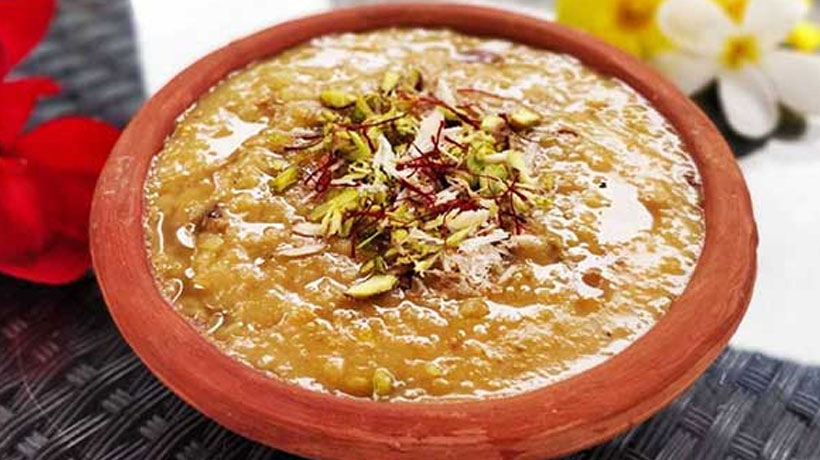 How to Make Gehun Ki Kheer
1.Heat ghee in a thick bottom non-stick pan; add lapse and sauté till translucent and fragrant.
2.Add raisins and sauté on high heat. Add green cardamom powder and cashew nut and mix well.
3.Add jaggery, mix well and cook for a minute. Followed by adding a cup of water, stir continuously and cook for 3-4 minutes.
4.Reduce heat, add milk, gradually and keep stirring till well blended. Serve hot.
Ingredients Of Gehun Ki Kheer
150 Broken wheat
50 Ghee
50 Raisin
2 Cardamom powder
50 Ml Jaggery
100 Gram Cashew nut
500 Ml Milk
Key Ingredients: Broken wheat, Ghee, Raisin, Cardamom powder, Jaggery, Cashew nut, Milk
Subscribe To Our Newsletter