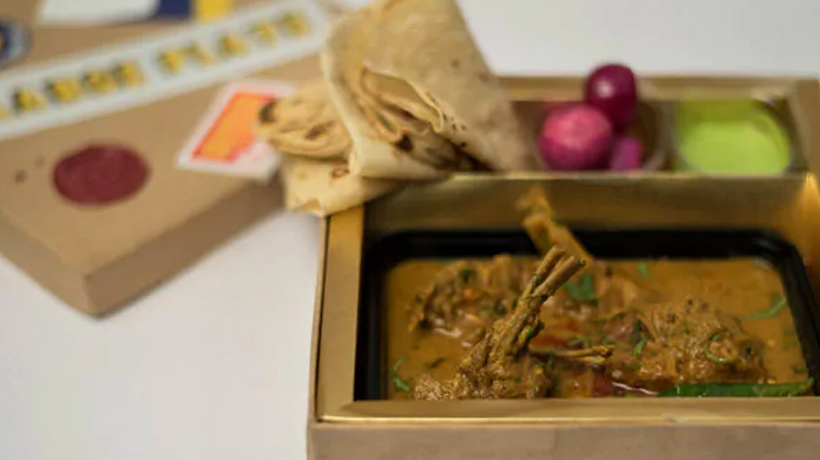 Ingredients Of Railway Mutton Curry
200 Gram Mutton
100 gram Tomato
100 gram Onion
Yogurt (plain)
Refine oil
2 Whole cumin
1 Bay leaf
1 Cardamom seeds
Cinnamon
2 Black cardamom
to taste Black pepper
to taste Salt
Magic spice (blend of all spices)
to taste Green chillies
A pinch of Turmeric
Ginger and garlic paste
1 Coriander leaf
How to Make Railway Mutton Curry
1.Add oil to a pan and roast the ginger garlic paste with all dry spices and onions.
2.Add plain yogurt to the pan and fry till onions turn brown.
3.Add freshly cut tomatoes and cook items till they release their Rogan (the slight oil with water).
4.Add the mutton to the pan.
5.Throw in a splash of water and cook until tender.
6.Top up with coriander leaves and cover with a lid to infuse the coriander aroma in your Railways mutton curry.
7.Enjoy with freshly steamed Rice.
Key Ingredients: Mutton, Tomato, Onion, Yogurt (plain), Refine oil, Whole cumin, Bay leaf, Cardamom seeds, Cinnamon, Black cardamom, Black pepper, Salt, Magic spice (blend of all spices), Green chillies, Turmeric, Ginger and garlic paste, Coriander leaf
Subscribe To Our Newsletter