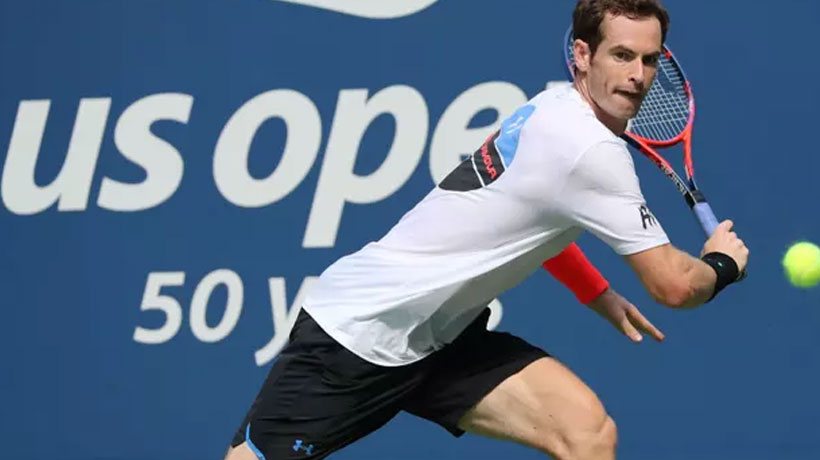 James Duckworth is another of those fringe players on nodding terms with Andy Murray – who probably knows more about his rivals than anyone on the circuit – but the 26-year-old Australian, who plays him in the first round here on Monday, has one edge over the former world No 1.
His list of surgeries outstrips Murray's by five to three: right foot, February 2017; right shoulder, March 2017; right foot again, August 2017; right foot for a third time, January 2018; and, just for variety, right elbow, February this year. James has spent more time unemployed than Jack Duckworth, which is why his ranking has fallen from a high of 82 in April 2015 to 448.
The Duckman, as his friends call him (perhaps not having heard of Jack of Coronation Street legend) has a professional's sympathy for his opponent's struggles.
He smiled grimly and observed of Murray, with whom he has hit occasionally: "We both have a bit of an understanding of what it's like to be out of the game for an extended period and we're trying to get back and getting used to playing matches day in, day out. It can be a tough road with injuries and when you return. It's on your mind because you don't know how your body is going to react."
Murray's woes hit hard in Melbourne eight months ago when his long-time adviser and friend, Dr John O'Donnell, persuaded him to go under the knife to remove a growth from the top of his left hip that had hindered him for nearly nine years. That followed his back surgery after winning Wimbledon for the first time in 2013 and a minor operation late last year to repair a stomach muscle tear.
On arrival in New York Murray seemed more certain about playing than a year ago, when he withdrew after the draw was made, then at Wimbledon this summer, when he also pulled out at the last minute. Beset by natural caution and his constant striving for perfection, he would not be persuaded to risk aggravating his problems, although he is as fit now as he has been since his defeat in the quarter-finals of Wimbledon in 2017, which ignited his longueur of introspection.
Duckworth, who appreciates he is in the tournament only because of the late withdrawal through injury of Jo-Wilfried Tsonga, sympathises with Murray and accepts that injuries are the increasingly high price of the more physical modern game.
"There were times I feared I wouldn't play again," he says. "I had three surgeries on my foot and that was the biggest thing because I couldn't run, jump or hop – which makes it tough. It was only when I had my last operation on my foot after this year's Australian Open when I could run around the court to warm up. You don't really appreciate those sort of things until they're gone.
When fit, he is a fine player – and has a considerably better athletic pedigree than his old Coronation Street rascal namesake. Duckworth's grandmother, Beryl Penrose, won the singles and doubles titles at the Australian Open in 1955, and, although he has played tennis since he was seven, he always wanted to play rugby league for the Newcastle Knights.
An outstanding junior, he reached the 2010 French Open boys semi-finals and was ranked No 7 in the world. On the ATP Tour he beat Gilles Simon (when the Frenchman was No 21 in the world) and Dominic Thiem to break into the top 100 three years ago – although taking only a single game off Roger Federer in Brisbane that summer was a chastening experience.
Duckworth says: "My best chance against Andy would have been at Queen's in his first week back, but he hasn't played a best-of-five-set match for a long time, so I guess this is as good a time as any. It will still be an uphill battle. I'm not the favourite going in but I'll compete hard and give myself every chance."
Duckworth's compatriot Jordan Thompson (who caught Murray cold in the first round at Queen's Club last year) also has a British opponent on Monday, Cameron Norrie, whose demeanour could not be more at odds with that of his injury-hit colleagues.
"Last year I had to qualify," he said, "so it's nice to skip that phase and be a bit fresher. I feel good. I've had a decent hard-court swing. I made a couple of semis and I'm feeling confident."
Kyle Edmund, the 16th seed and British No 1, begins his campaign on day one against the Italian world No 94, Paolo Lorenzi.
Subscribe To Our Newsletter