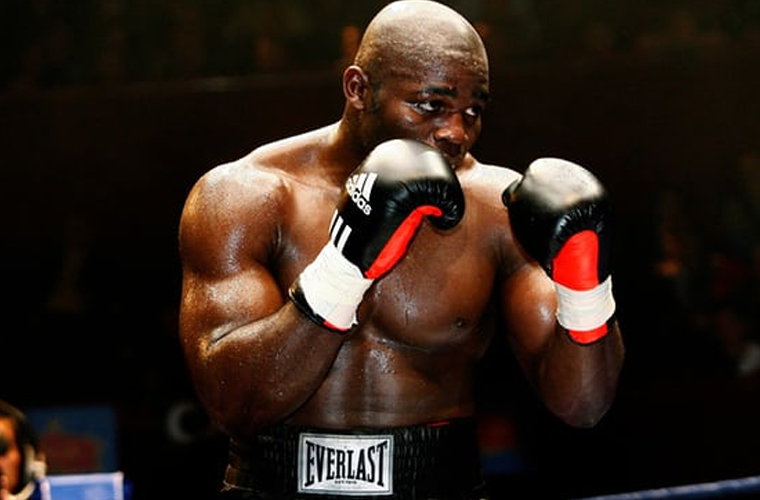 Carlos Takam is remarkably relaxed about the ordeal that awaits him against Anthony Joshua in Cardiff on Saturday night, which could be interpreted as complacency or dangerous sangfroid.
"I'm not bothered about fighting in front of 80,000 people," the 36-year-old Frenchman said. "The only people in the ring will be myself and Joshua. Nothing else matters except the two athletes. I don't see all those people when I'm in the ring."
However, he might be seeing at least a couple of Joshuas at the Principality Stadium if the IBF and WBA champion can refocus after the disappointment of having prepared for the original but now injured mandatory challenger, Kubrat Pulev. Indications are the Briton will not find that a problem.
Anthony Joshua risks taking eye off challenger Carlos Takam with Wilder talk
Read more
Addressing the task of being a disregarded underdog and makeweight substitute on his first and probably only Sky Sports pay-per-view card, Takam acknowledges that Joshua is the best of the three heavyweight champions, ahead of Joseph Parker (WBO) and the WBC title-holder, Deontay Wilder. "Joshua and Wilder have very different styles," he said. "It's hard to say as I haven't fought either of them yet, but I have the impression that Joshua is the better fighter of the two."
Takam, born in Cameroon and living in Paris, represented the country of his birth at the 2004 Olympics, going out in the first round. He has toiled in the shadows as a professional but is regarded as a hard-jawed, solid-hitting opponent at that level just below elite.
He knows a lot about Parker, having lost to him on points in a rugged fight in New Zealand last year, but has only seen the unbeaten Wilder from a distance.
"When I lose a fight, I accept that I lost it," he said. "Against Parker I respect the decision of the judges. I try not to look at it as a defeat. It's just a way to learn more. I always ask myself what I could have done better in the fight. I ask myself what was missing from my game. Also, I should have arrived earlier in New Zealand to acclimatise. I got tired in that fight."
As for the job at hand, he adds: "It will be just as important to work Joshua's body as well as the head, and my speed will be important too. If I can do things differently from what other boxers have done against him [in 19 unsuccessful attempts], I'll have a chance to win by knockout.
"A lot of people have asked me if I see any weaknesses in Joshua's style. All I can say is we will see on fight night. I do know that he has a lot of quality. I have sparred David Haye in the past and it was very competitive sparring, it was very interesting.
"I believe that David will correct the mistakes he made in the first fight with [Tony] Bellew and he will win the rematch. You never know, maybe one day David and I will fight in a real match."
Subscribe To Our Newsletter